A bit following the international US hotel design style found in may places, it has a number of special design features that make is more interesting.  a great location in the Hakata Canal City with numerous shopping opportunities>  The hotels lacks a top restaurant, but it has a Japanese one, and a couple of good bars.  The Cigar Bar has a good selection of drinks, especially some rare Whiskys, and a good cigar selection.    
The service has always been reliably outstanding.   The Grand Club Lounge has a lovely Japanese Garden - mind the rabbits!
For about the last ten years numerous stays at this hotel; the last time for this review (see the photos ad comments below)  was March 2019.  
4.75/5.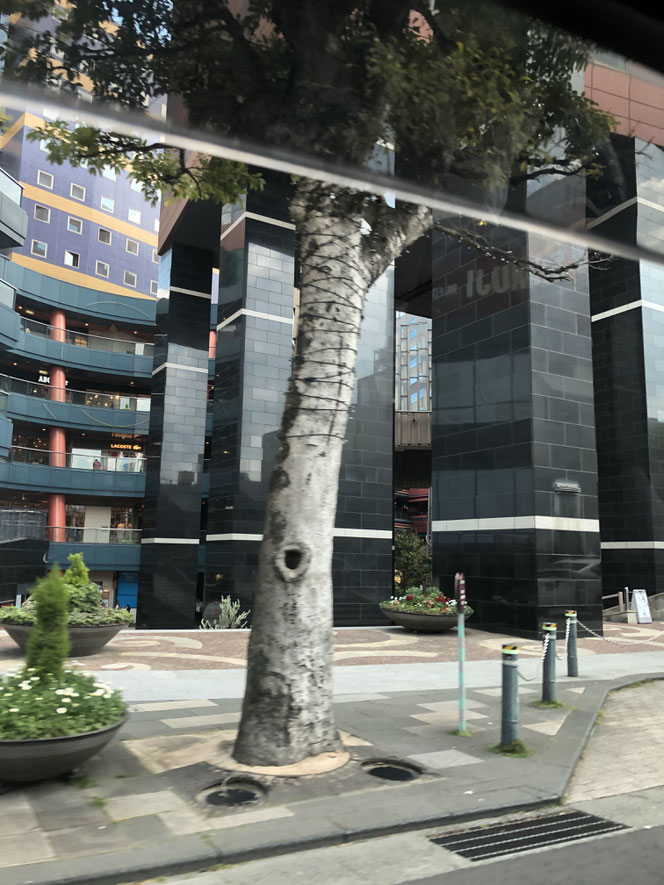 The outside facade was a bit hidden.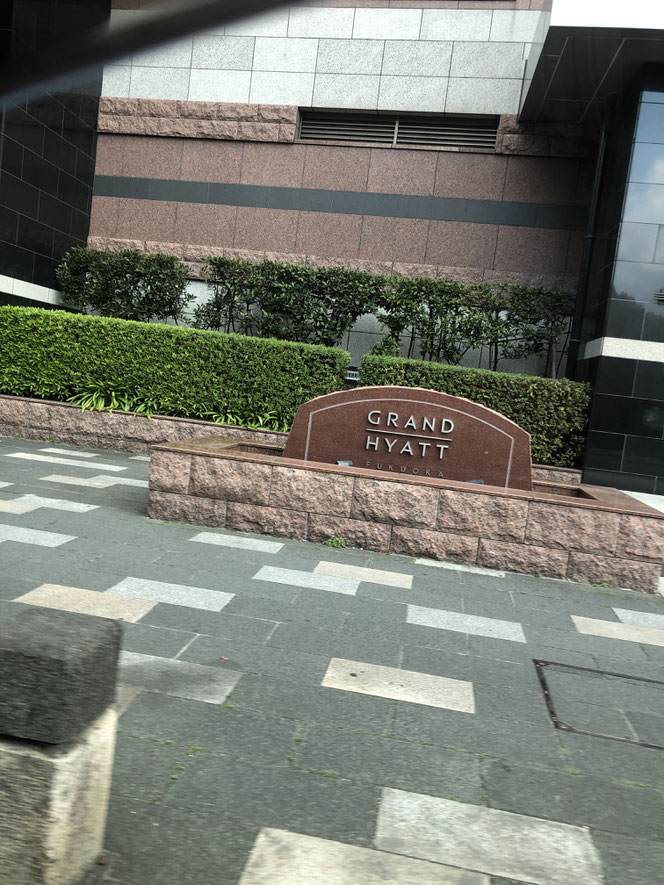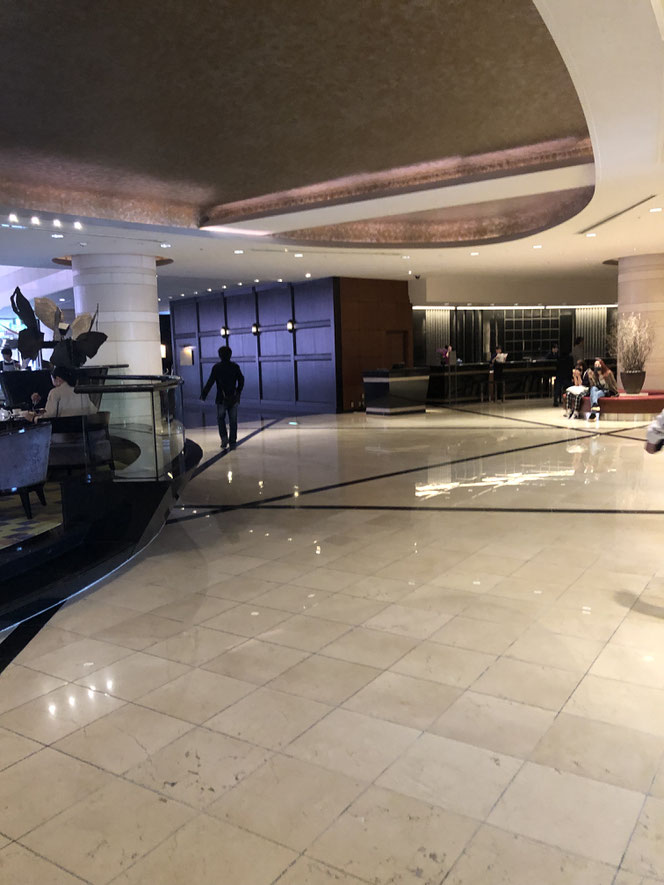 The entrance lobby was spacious and of a clear layout and design.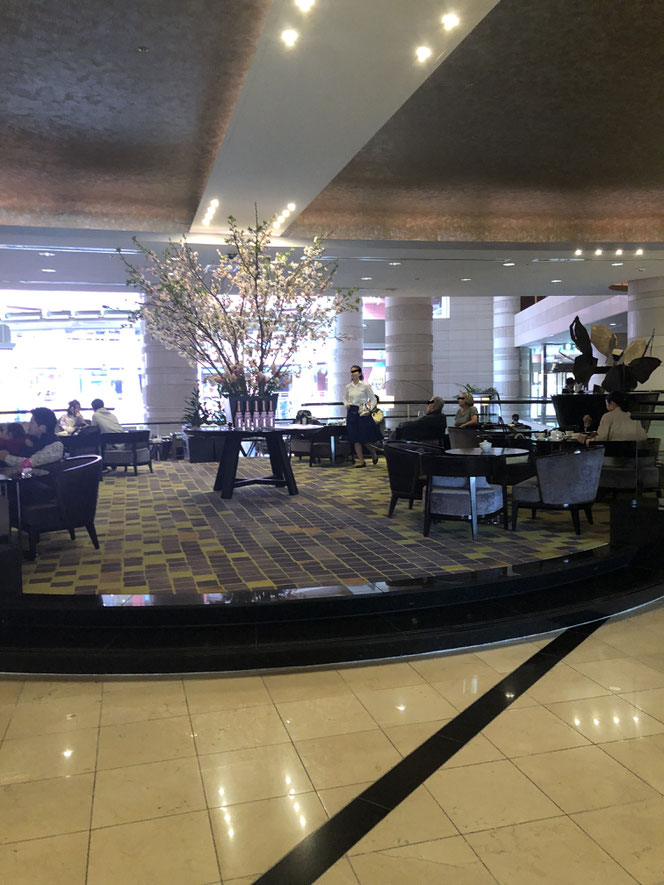 The lounge offered ample of seating and a snack and coffee service is provided.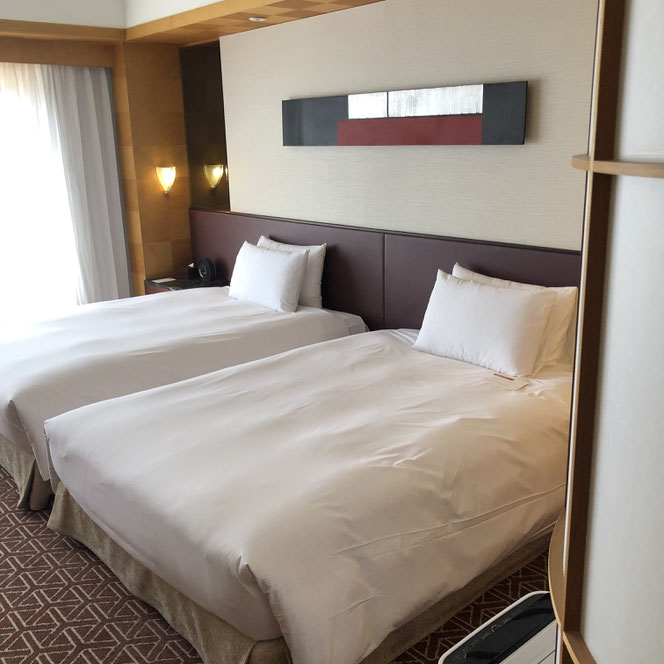 The beds were very comfortable with excellent matrasses.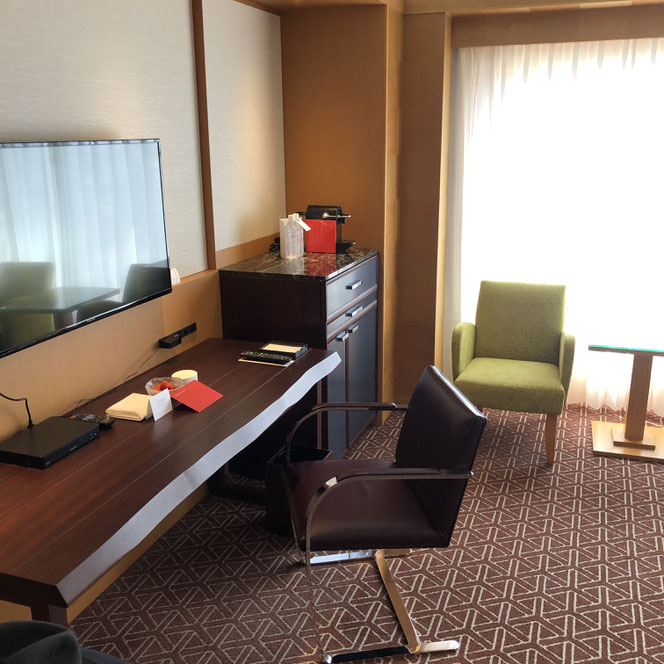 There was sufficient desk space available to do some work.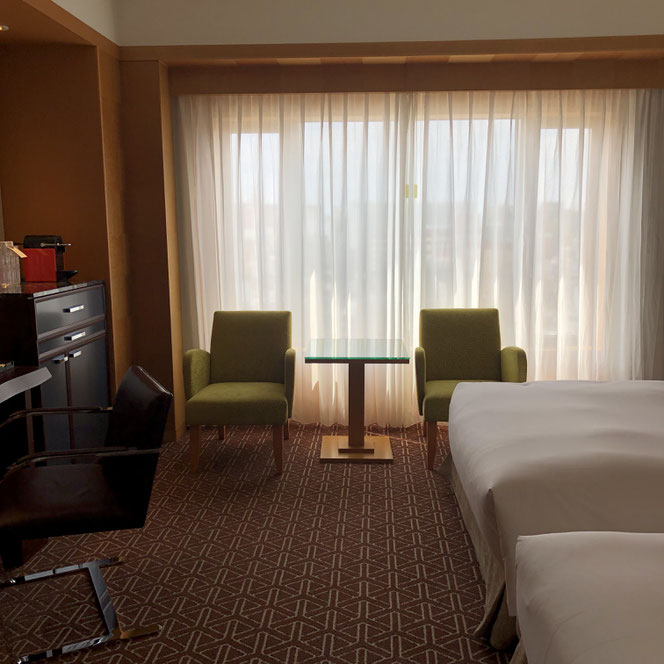 The design of the room is simple, clear, and a bit generic in an international modern hotel style of way.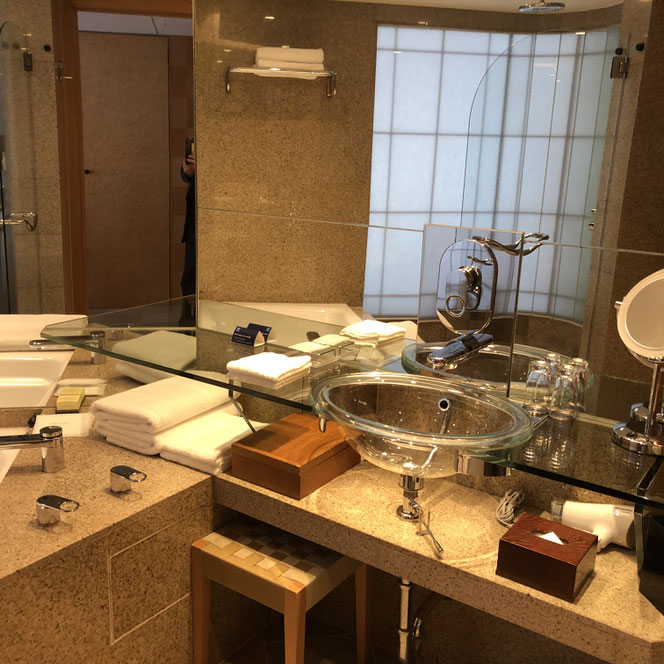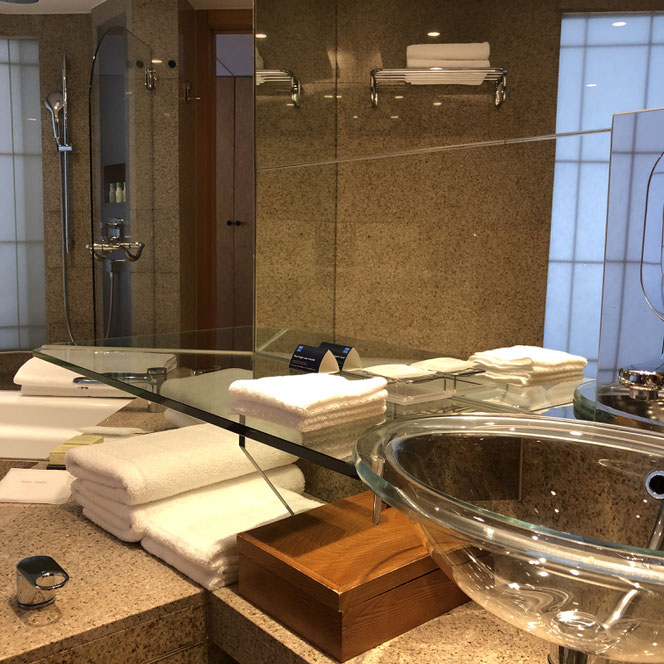 The design of the bathroom overall was bright and spacious.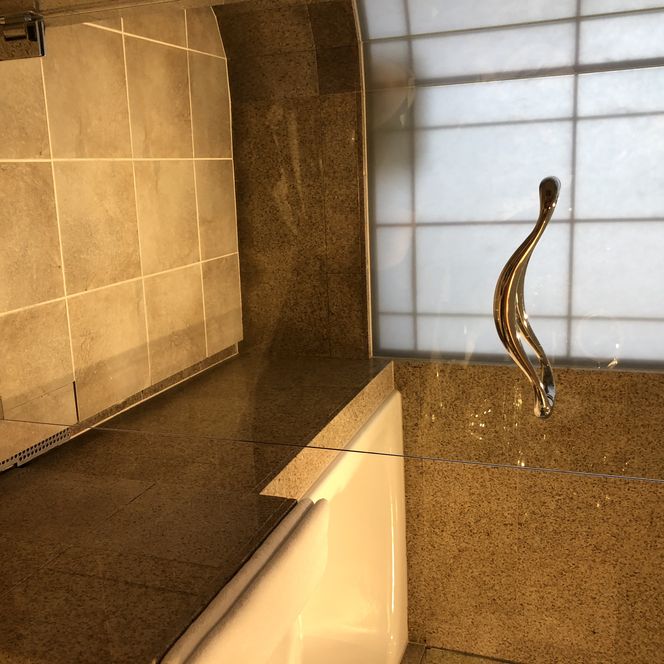 The bathrooms were impeccably clean and offer a nice wet area with the shower.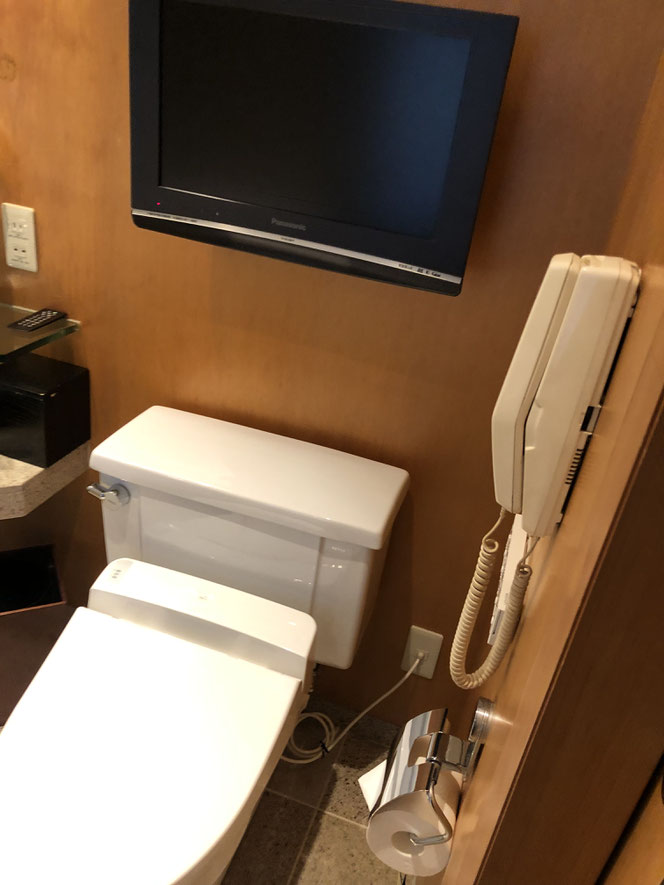 The Hi-Tech Japanese toilet had several flushing and rinsing options.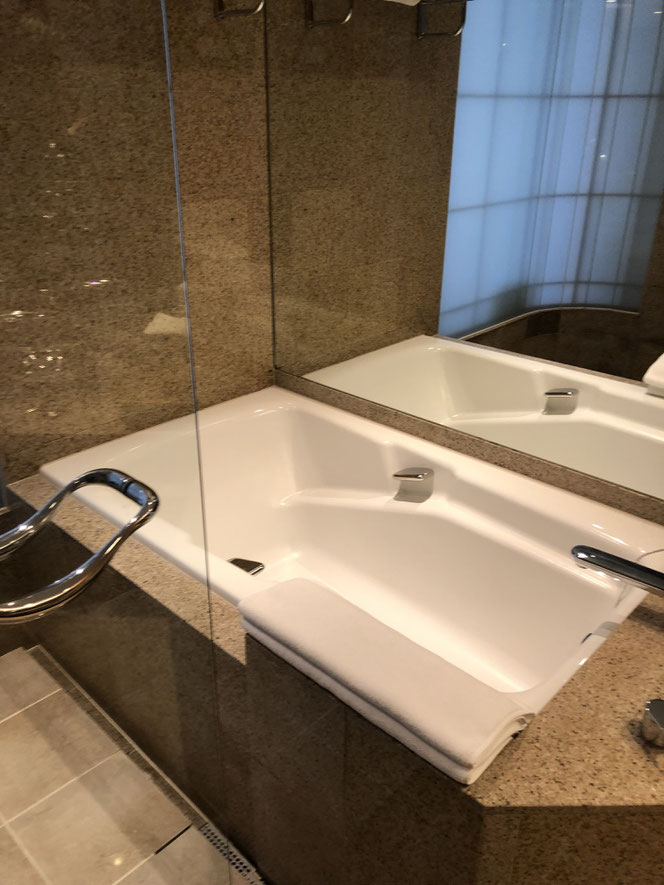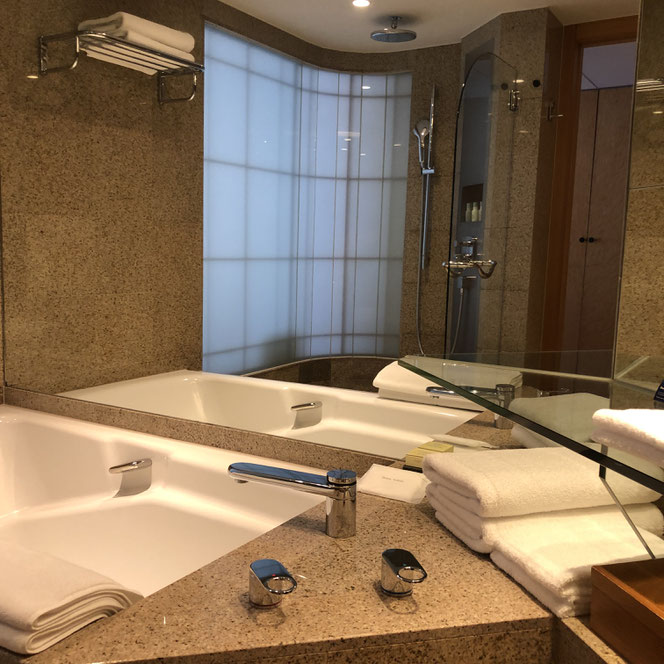 The bathtub was clean and spacious enough.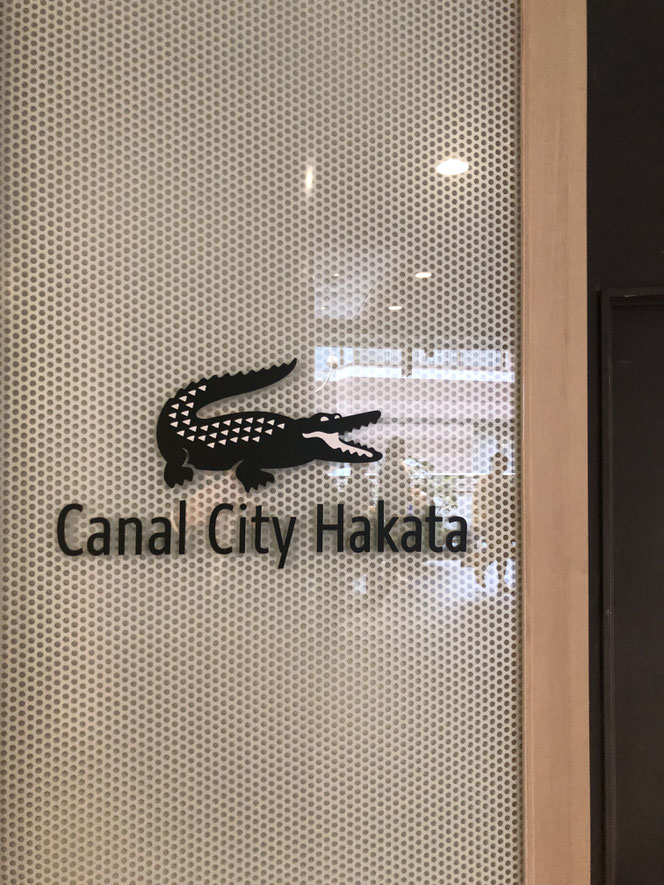 The hotel is part of Canal City in Hakata.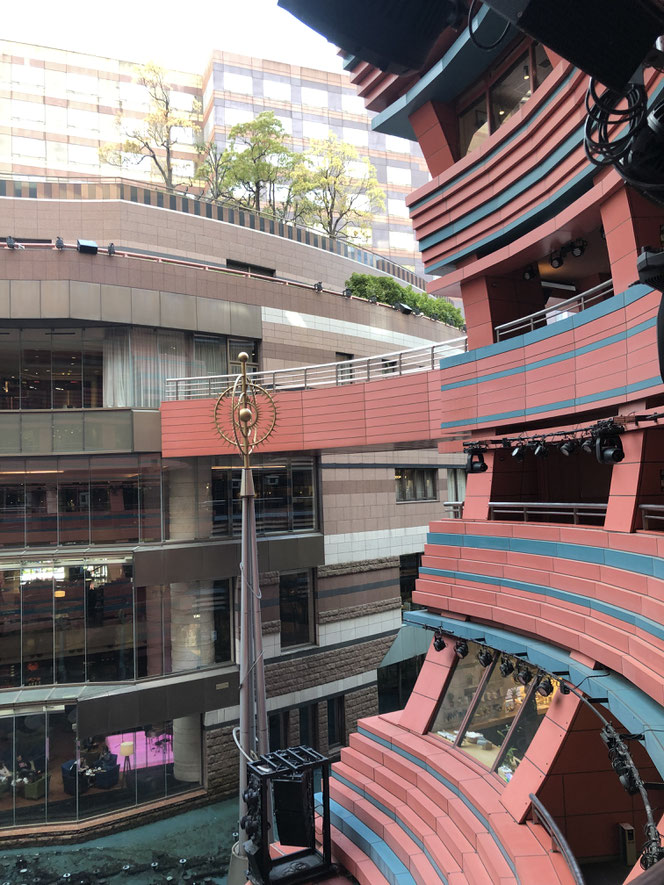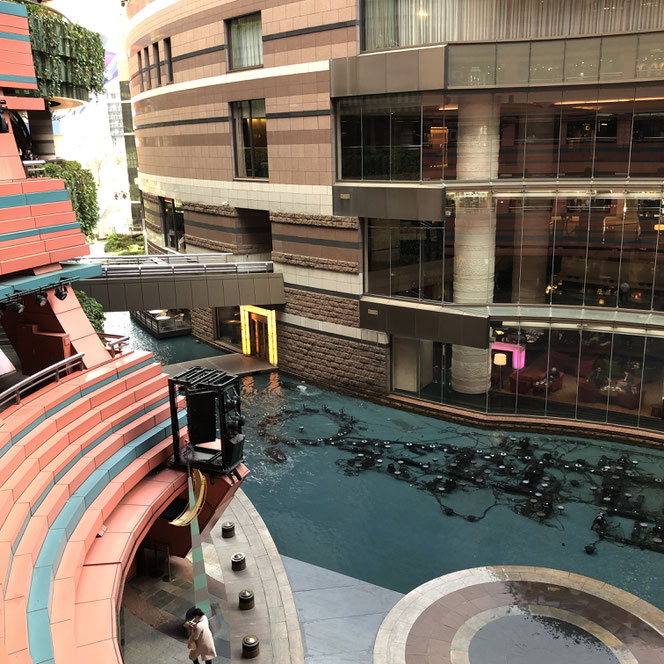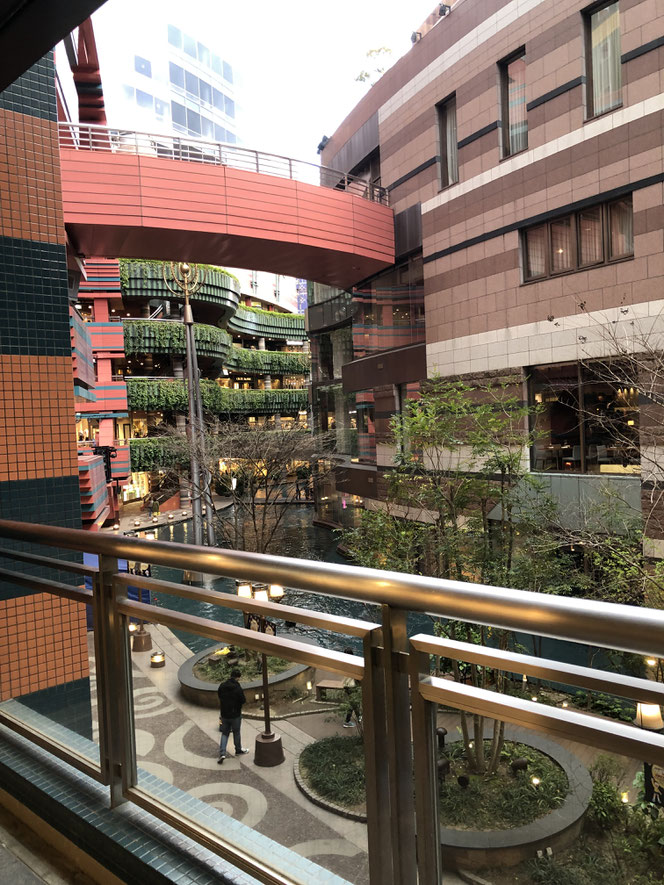 Canal City encompasses the canal, of course, and many shops an other facilities, which are close to the hotel.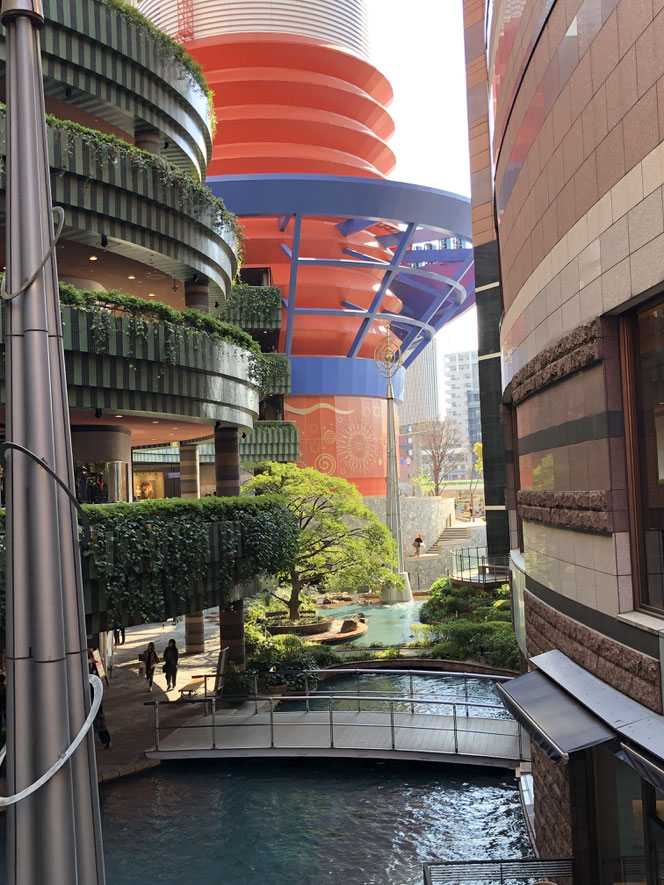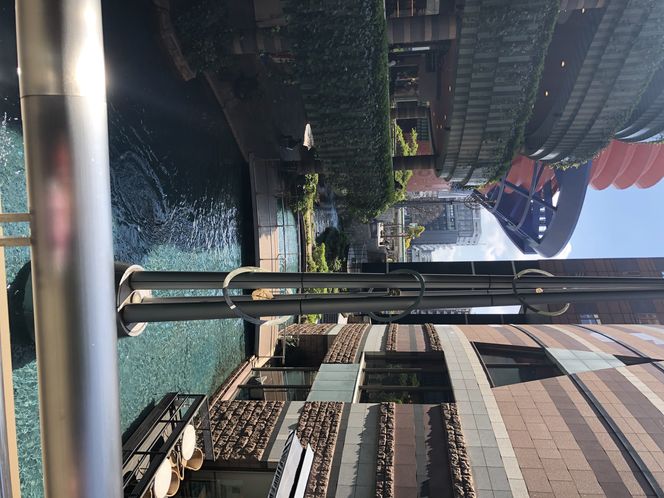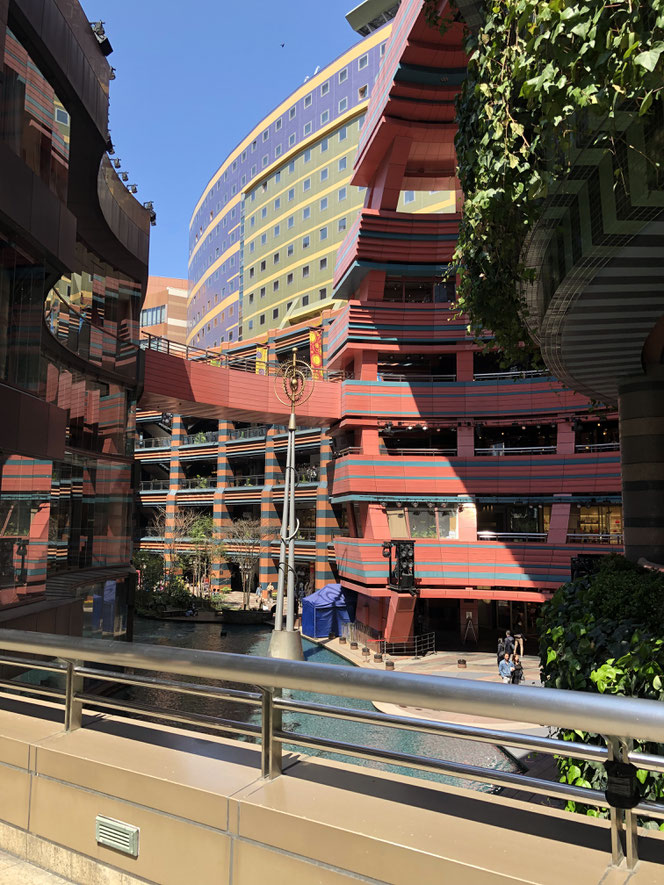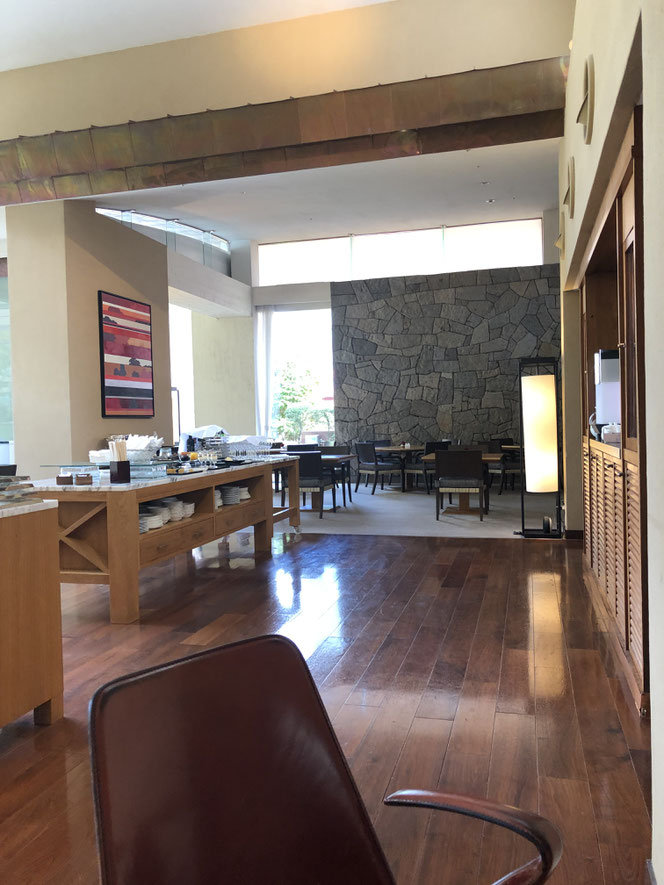 The Club Lounge is flooded with daylight and quite spacious.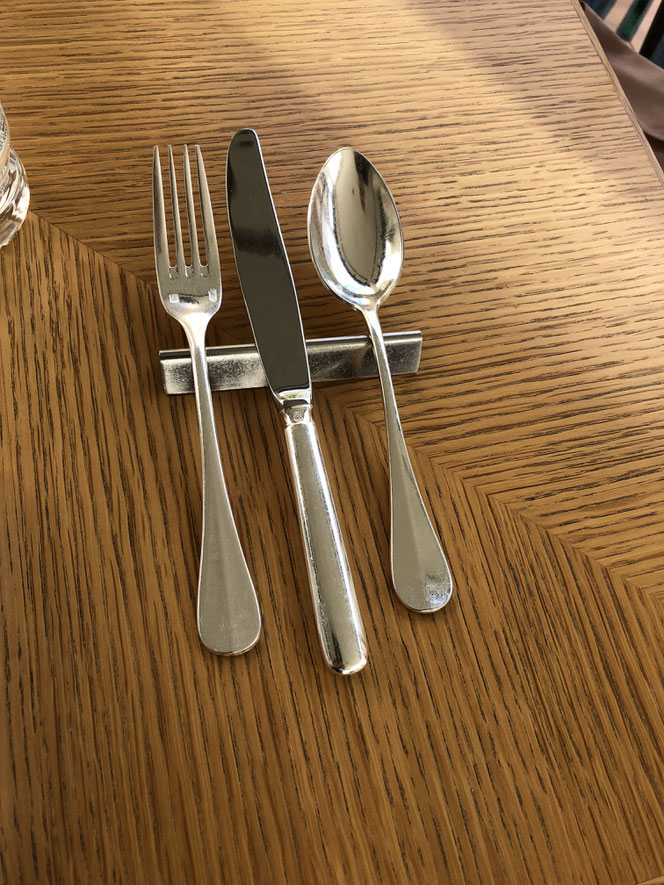 No tablecloths were provided, but the knife benches ensure some hygiene, and the lounge was impeccably clean.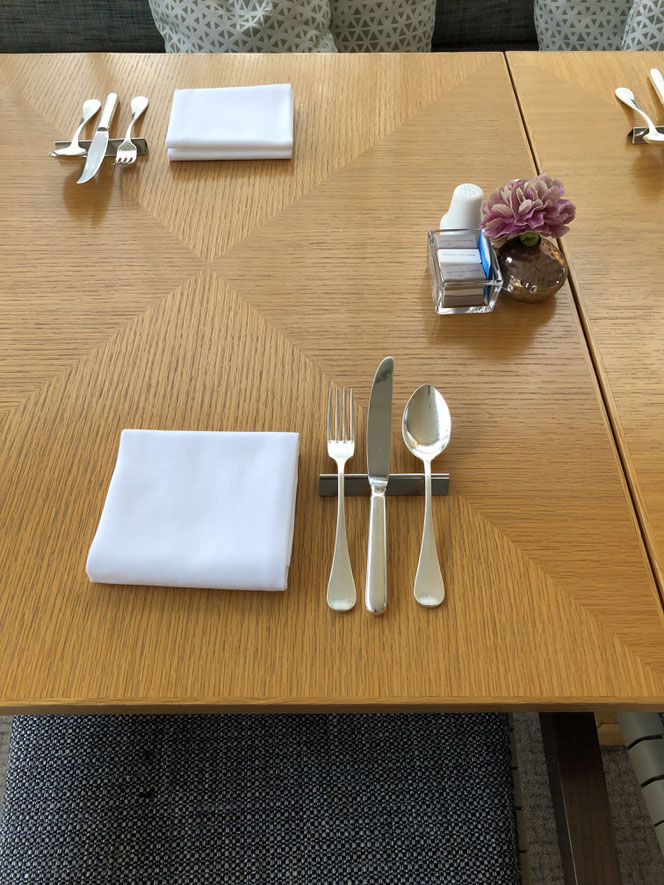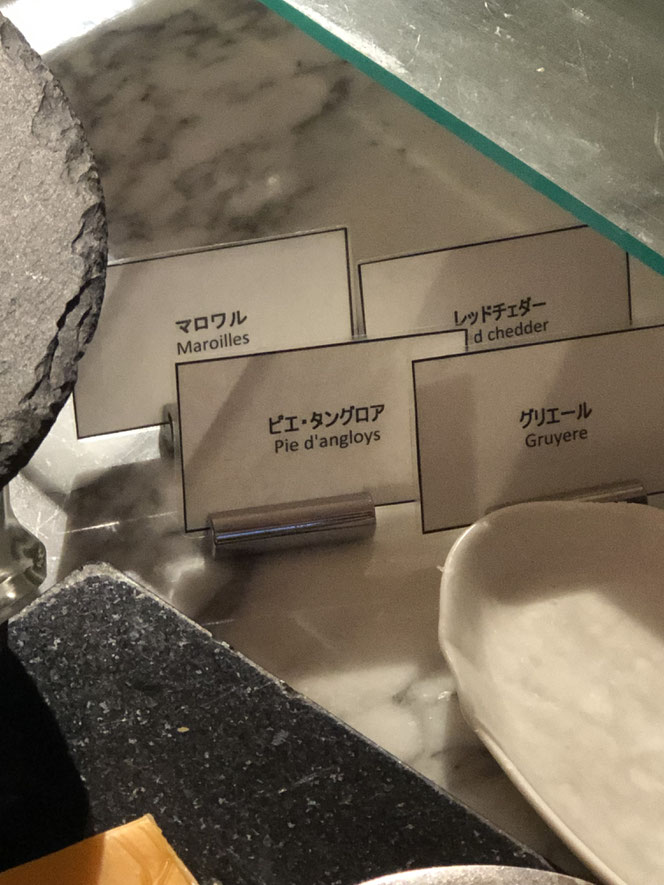 The cheese selection  in the Grand Club Lounge was excellent.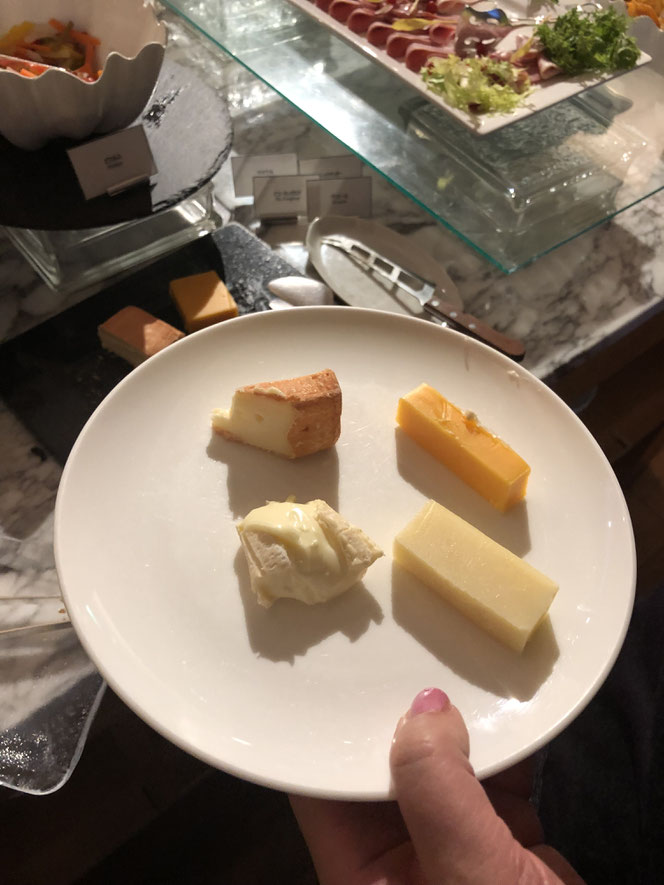 Buffets are inherently unhygienic, but otherwise the food selection was excellent.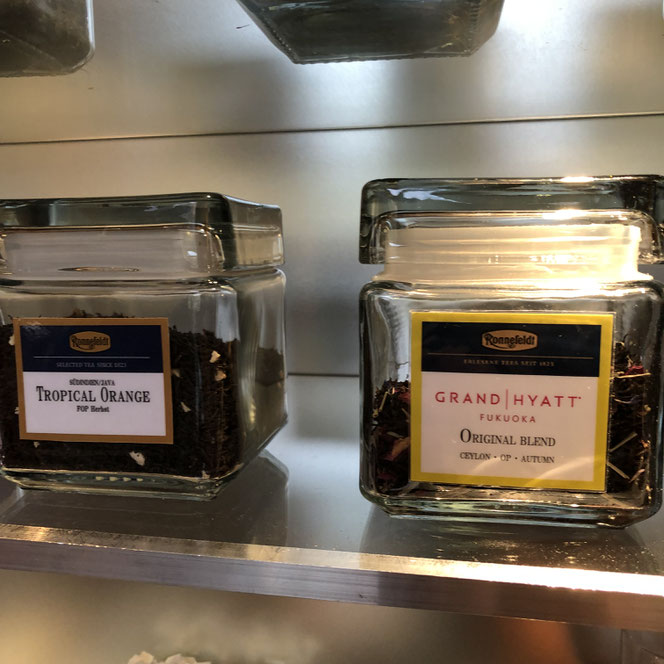 The selection of teas in the Grand Club Lounge was phenomenal  one the the best ever we found in any Hotel Club Lounge.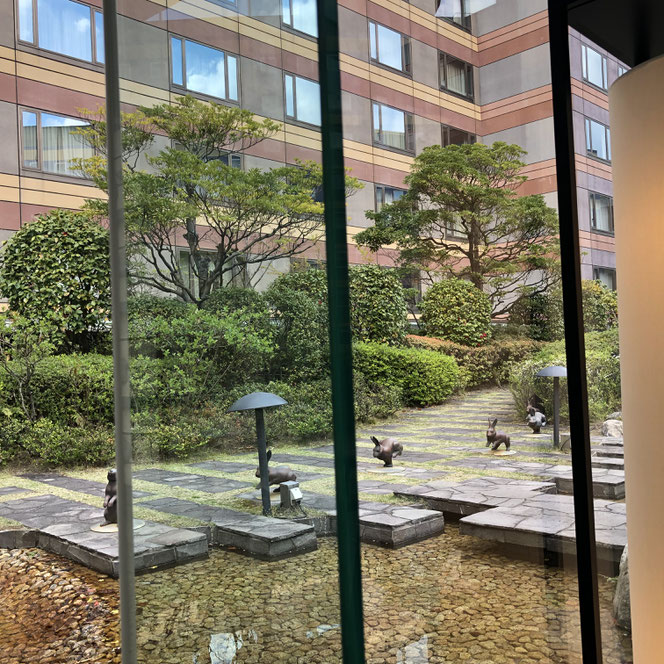 The Lounge is adjacent to the Japanese roof garden, which is beautifully designed with a small pavilion in its centre.  Mind the rabbits.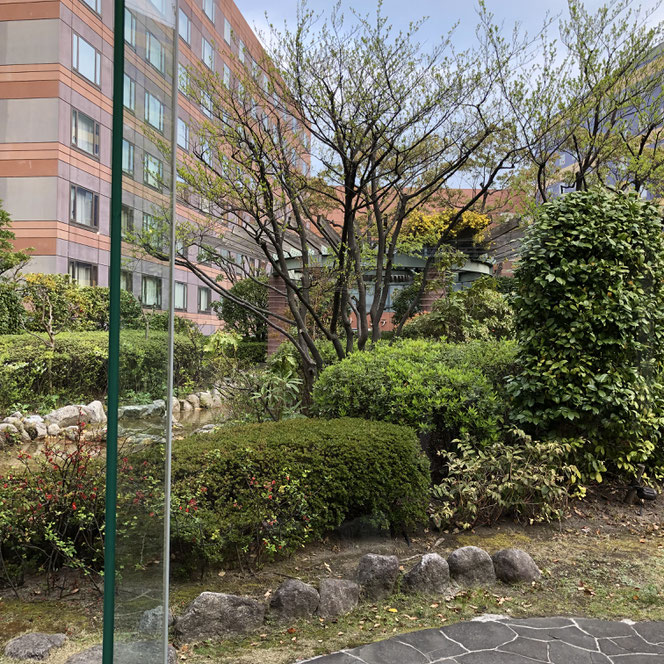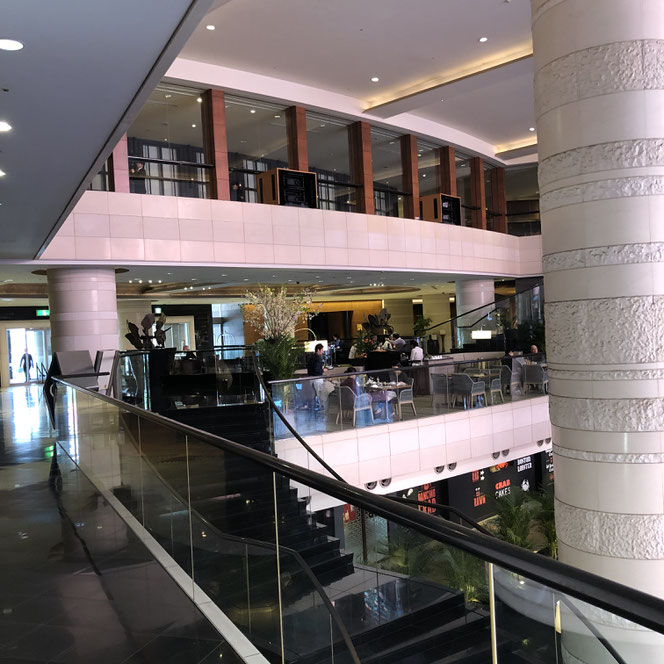 There is seating for having a coffee and snack in the lobby, with enough space between the tables.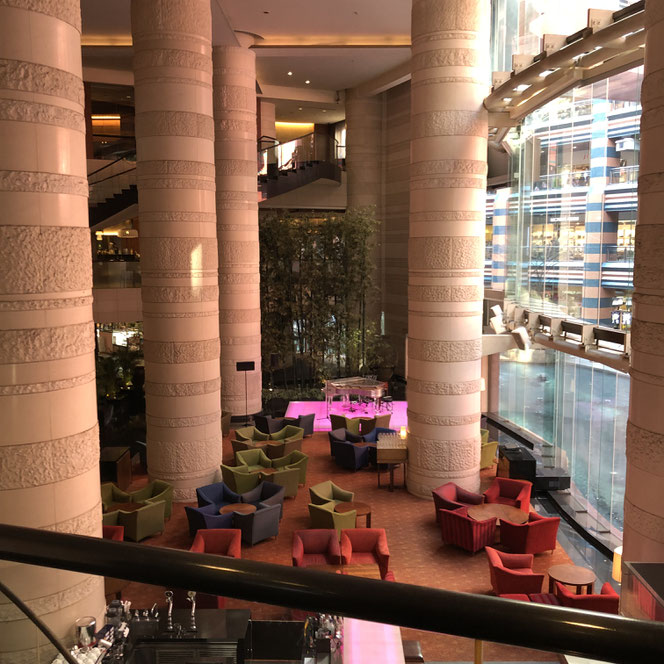 The bar in the lower level has a lovely view of the canal.  Notice the spacious design and the generous distance between tables.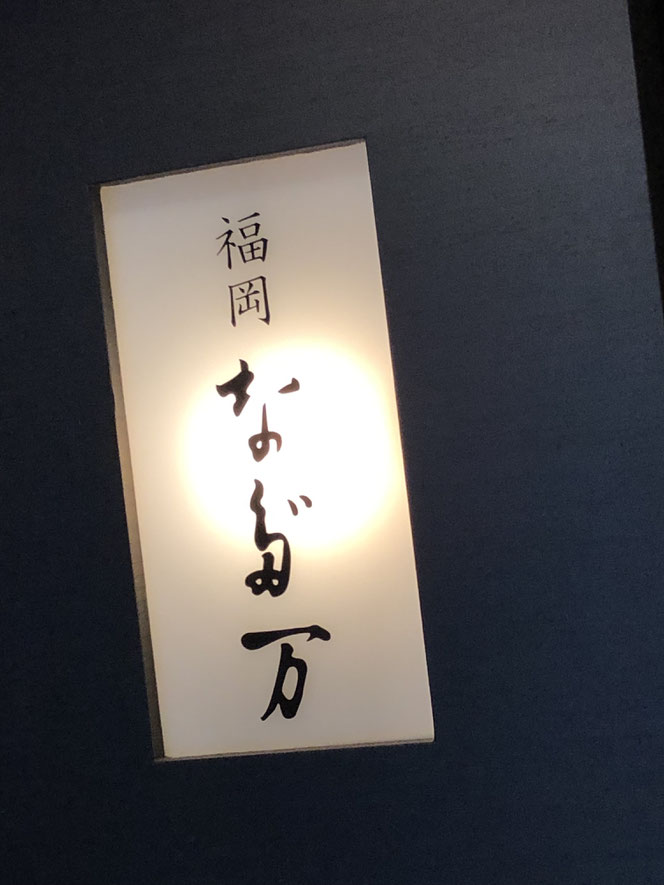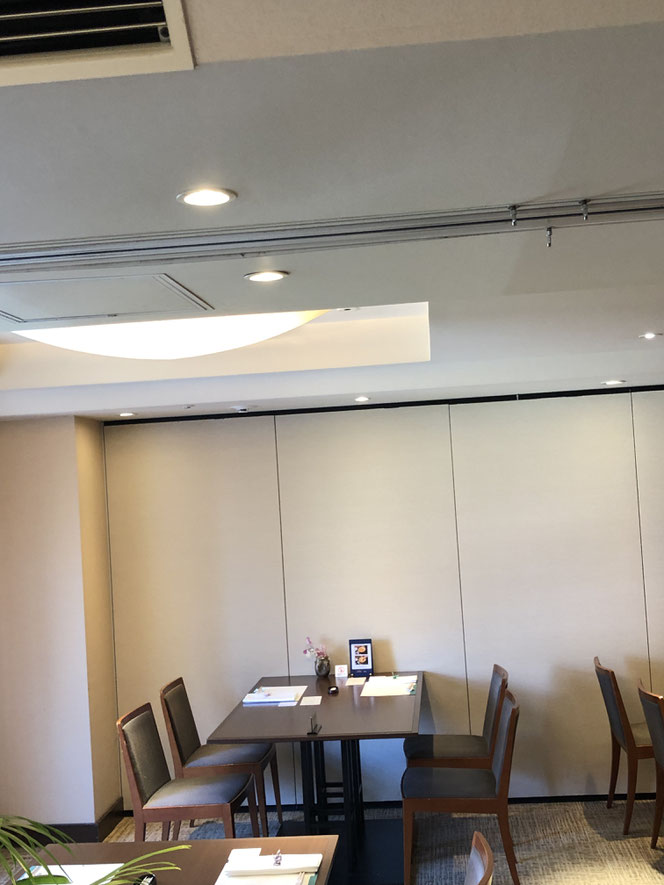 On the level of the Grand Club was a Nadaman, a Japanese restaurant.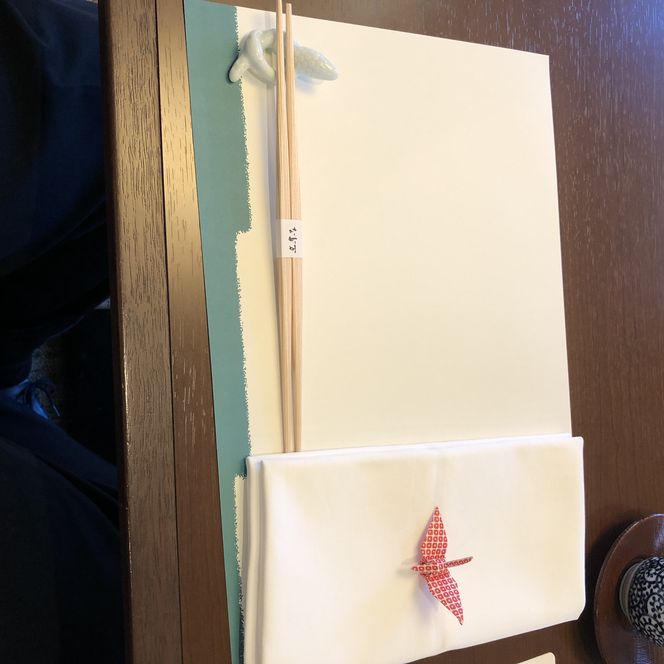 Sparse tasteful Zen-style Japanese design without tablecloths, but astoundingly clean.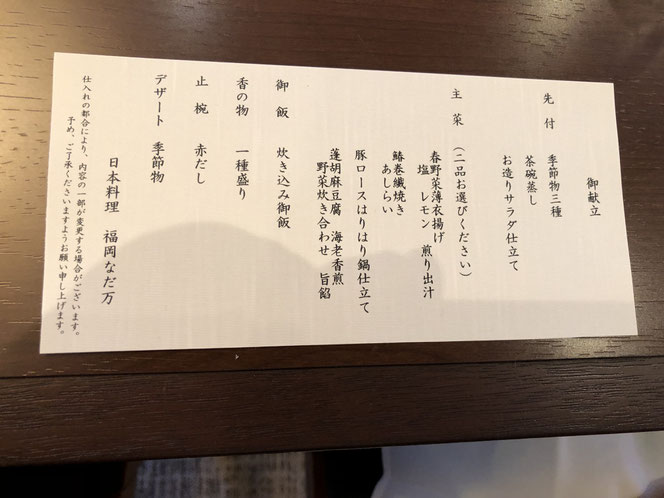 The Nadaman restaurant had a good lunch menu, with a limited drinks list but very good service.  The quality of the good was very good.  3.75/5.
---
---