---
---
In a good location handy for attending a show at Lincoln Centre, this is not a Restaurant, but more of a typical Brasserie with the classic mix of casual elegance and a variation of traditional.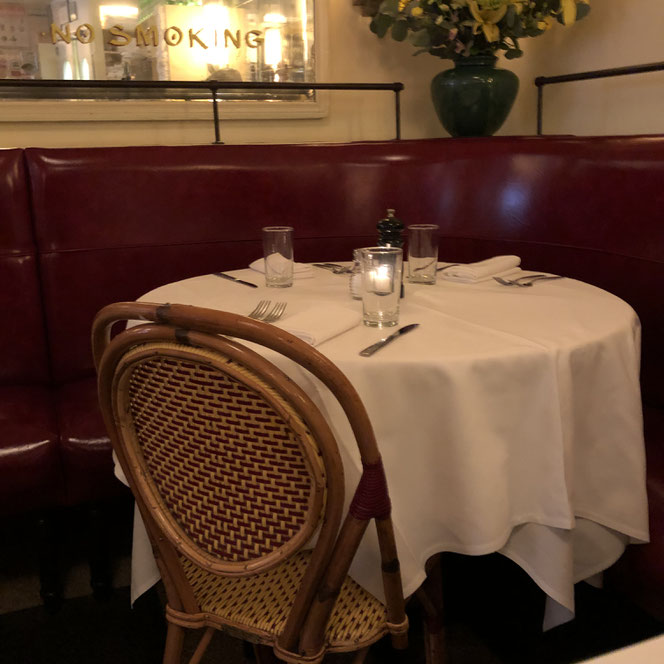 The space is a bit crowded, but offers just enough space to make it bearable;  as brasseries go, they never tend to be very quiet.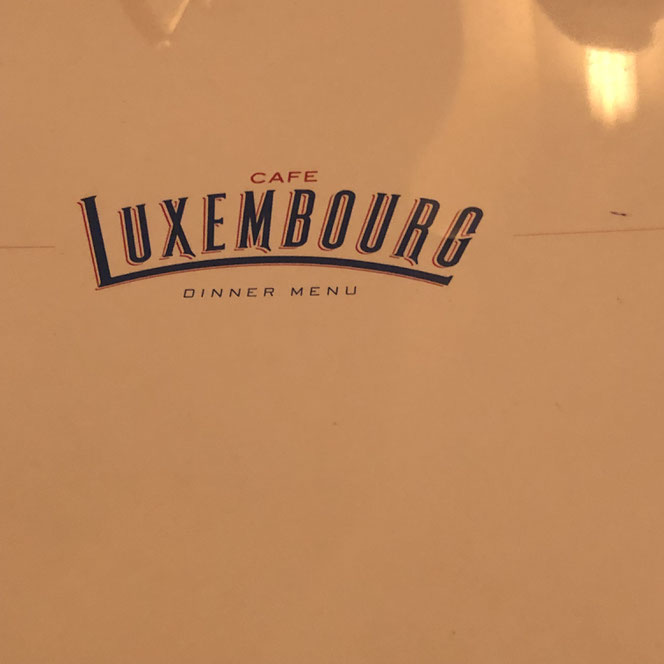 The menu encompassed typical French Brasserie fare, and everything was of good quality.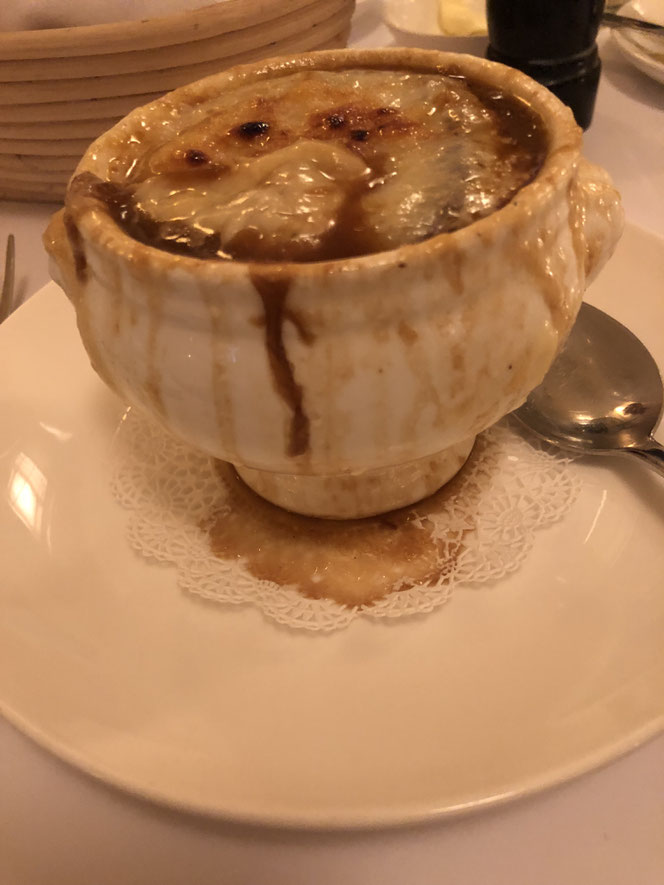 A classic hearty onion soup that was very tasty.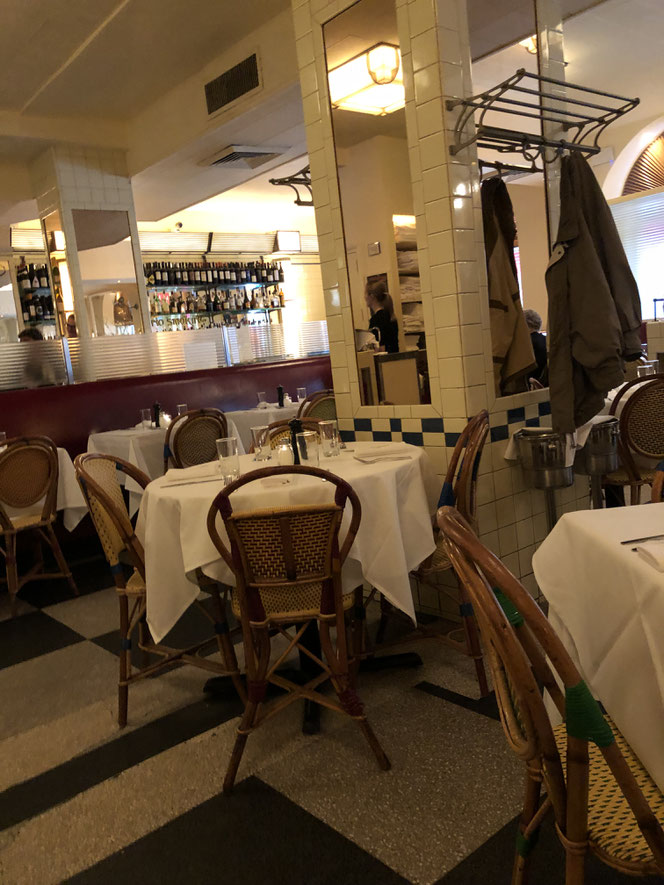 The wine list was limited.
The service was excellent overall, prompt and knowledgeable.
The traditional Brasserie with good food.  Overall 3.25/5 
---
---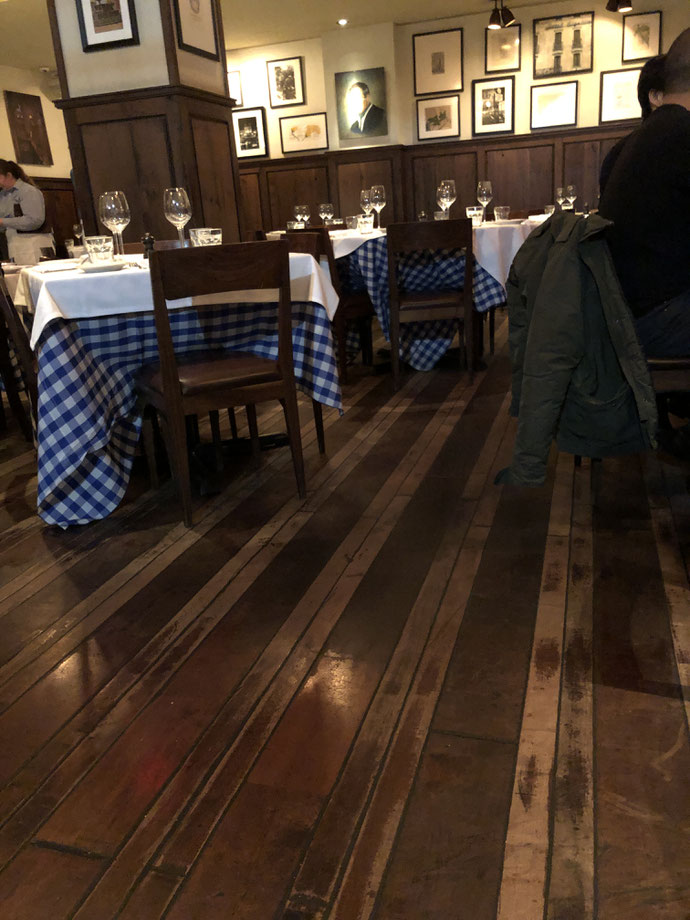 Maialino Restaurant
at the Gramercy Park Hotel:
The venue was a bit too noisy, to which the lack of carpet contributed as well as the layout, but although the overall character was in tune with that of a trattoria.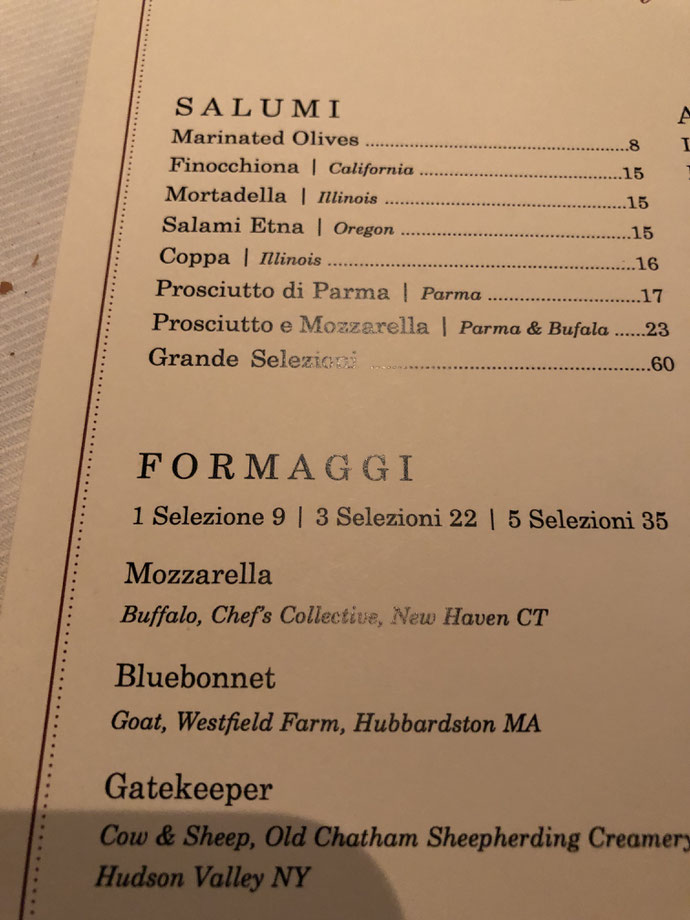 The primo piatti had a lot of interesting pork dishes, and in general the food was straightforward and excellent. 
Of particular note were the selection of hams, the excellent cheese selection, and a wine list that excelled with an impressive choice of Champagnes, as well as a superb offer of Italian wines.
The staff appeared a bit overstretched, but they were very good with the coordination of the wine service with the food delivery, which tends to fall over even in top establishments at times.
February 2019.
In total 3.75/5
---
---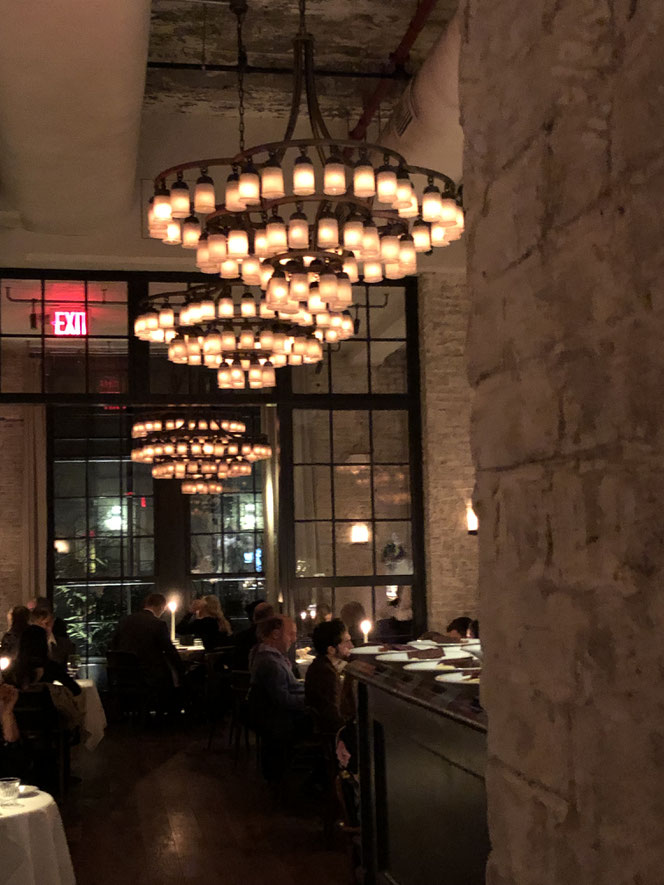 Le Coucou was located in an airy, open and generous space, which is a wonderful feature especially in Manhattan.  The wooden floors and the bland stone walls, however, were making it noisier than necessary.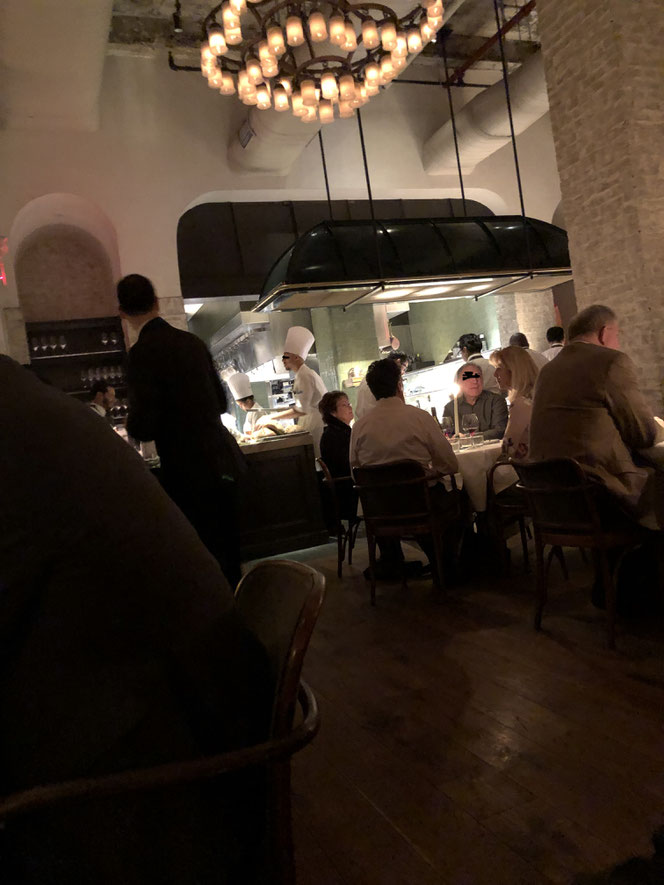 The open kitchen exuded some smells, and the noise made a civilised conversation very difficult.  An area to be avoided.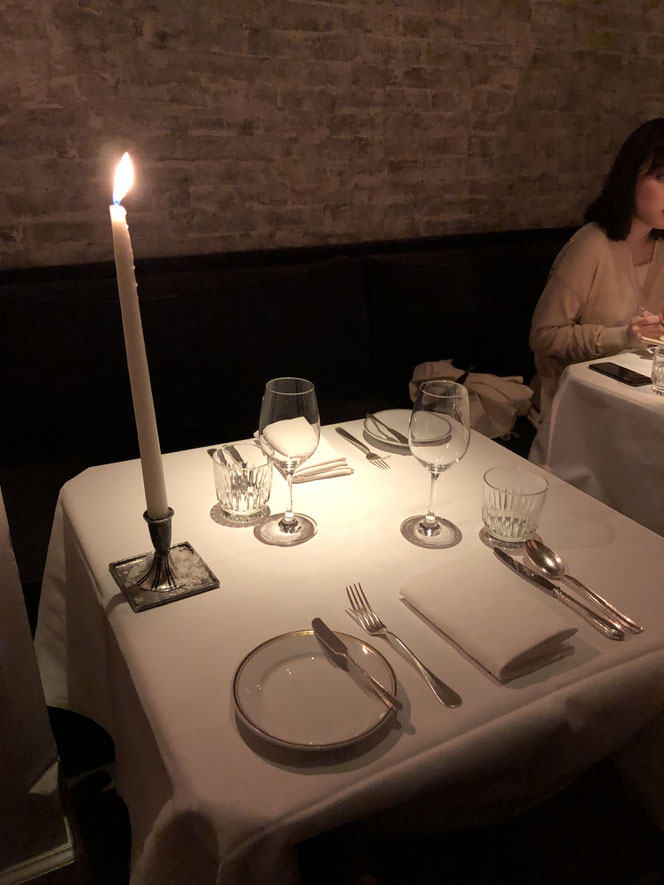 The tables were a tad close to each other, but the cutlery was adequate; the stemware was very good.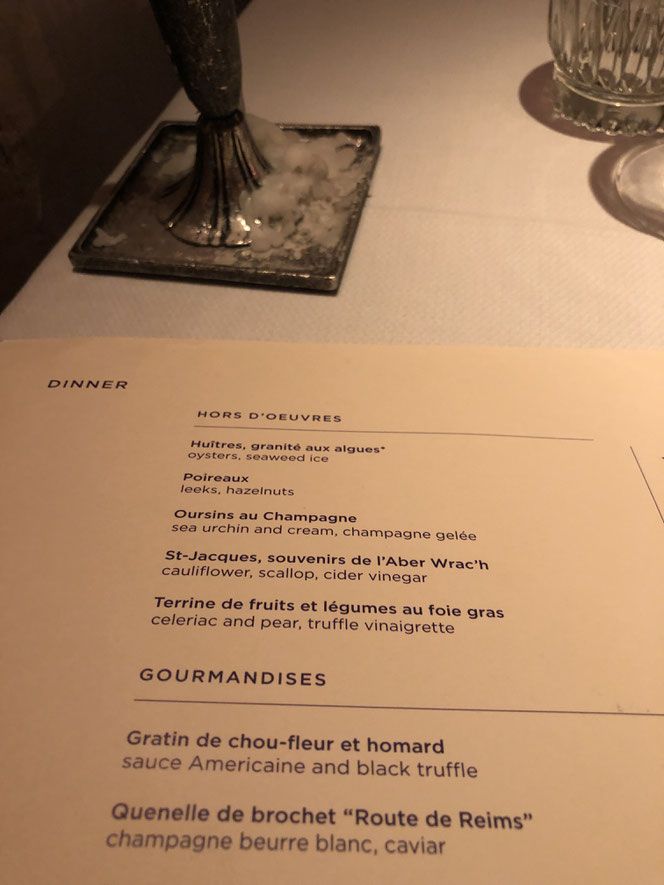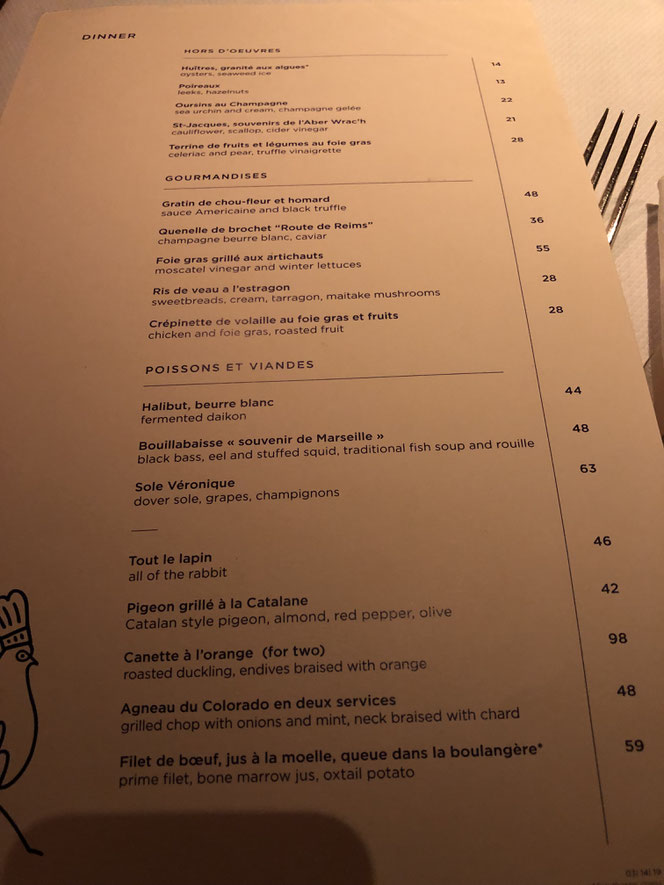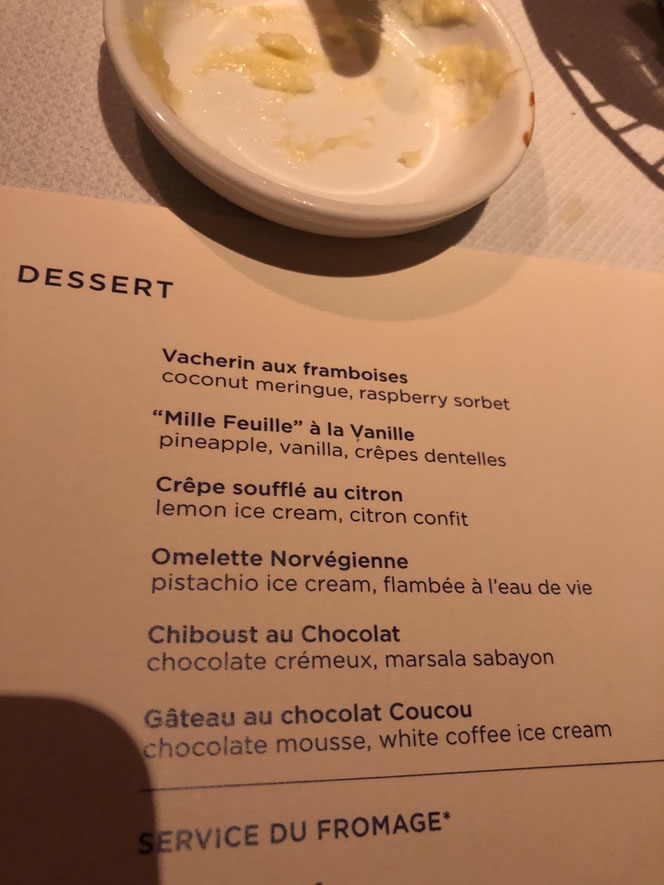 Coucou's menu rather small on the main course choices side.  Neither bread nor butter were offered.  The

sauce accompanying the quenelles de brochet had too much lemon in it, but the idea of a variation of a bearnaise-style sauce was quite original.  
The main course was a flavoursome halibut but served without any starch like rice or potatoes, which is fine if one's appetite is small only.   The amount of cauliflower served with the pigeon was minute only,  but the other vegetables were superb, and the pigeon excellent with just a delicious touch of charcoal. 
The desert was rather bland and. unexciting.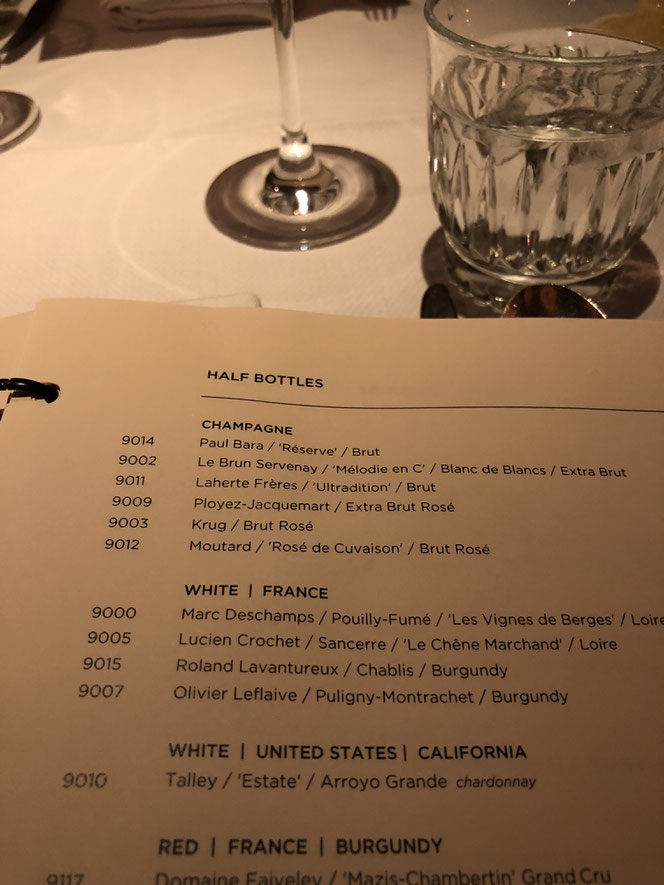 The wine list was impressive, with a wide and thoughtfully curated choice from France, and a good Italian selection.  The choice of half bottles was very good. 

The table service was excellent for NY standards, albeit haphazard towards the end; overall the staff was well-trained and attentive.
On finishing our meal and on leaving the premises, no help with ordering or finding a cab was forthcoming, but advice was given where in the vicinity one could best hail a taxi.

Overall 3.75/5
---
---
Russian Tea Rooms: A lovely High Tea in elegant surroundings, good service. The wine list is somewhat limited, and the service was not perfect.  2014.   3.5/5
---
---