---
---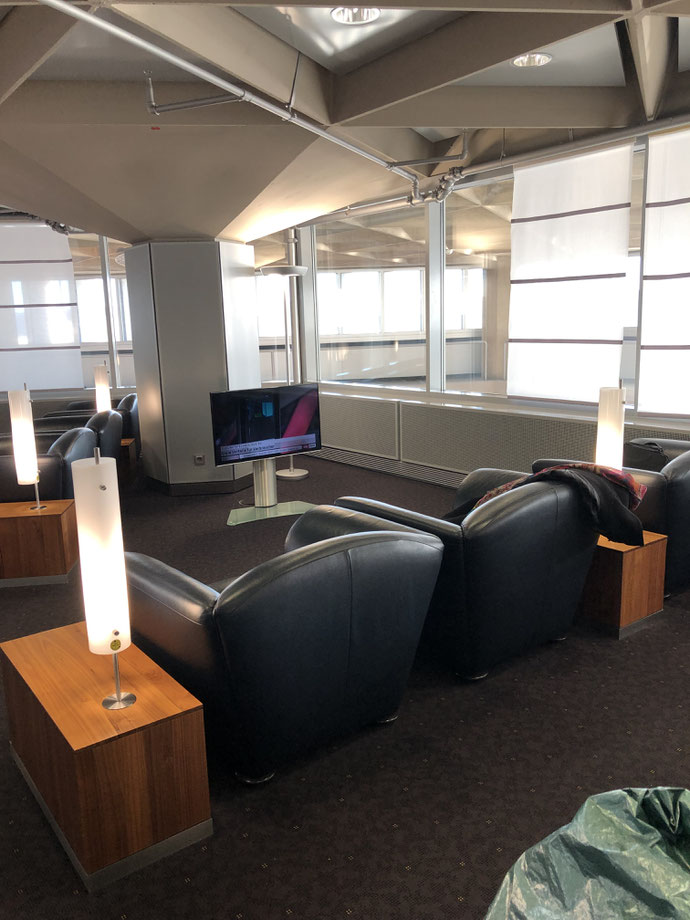 Lufthansa Senator Lounge CGN: a  small, two-level lounge with the Senator Lounge being upstairs; for its small size it is quite well-appointed.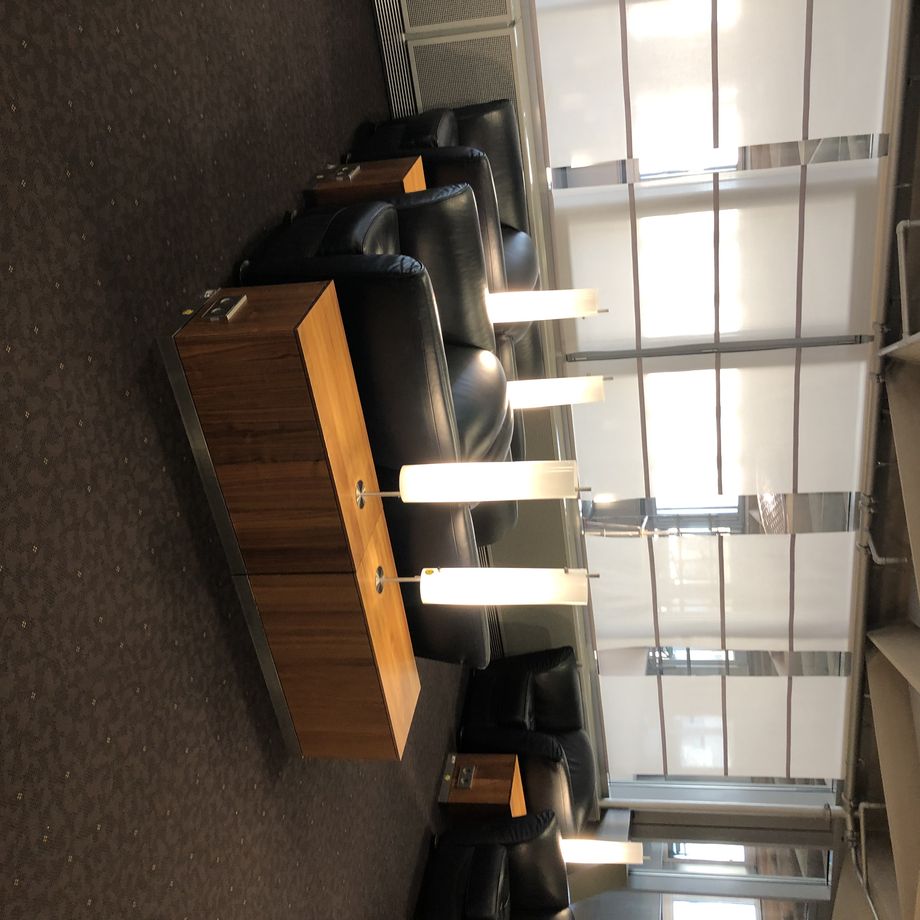 The lounge is spacious, with adequate amounts of seating and of mains plug to charge one's electronic devices.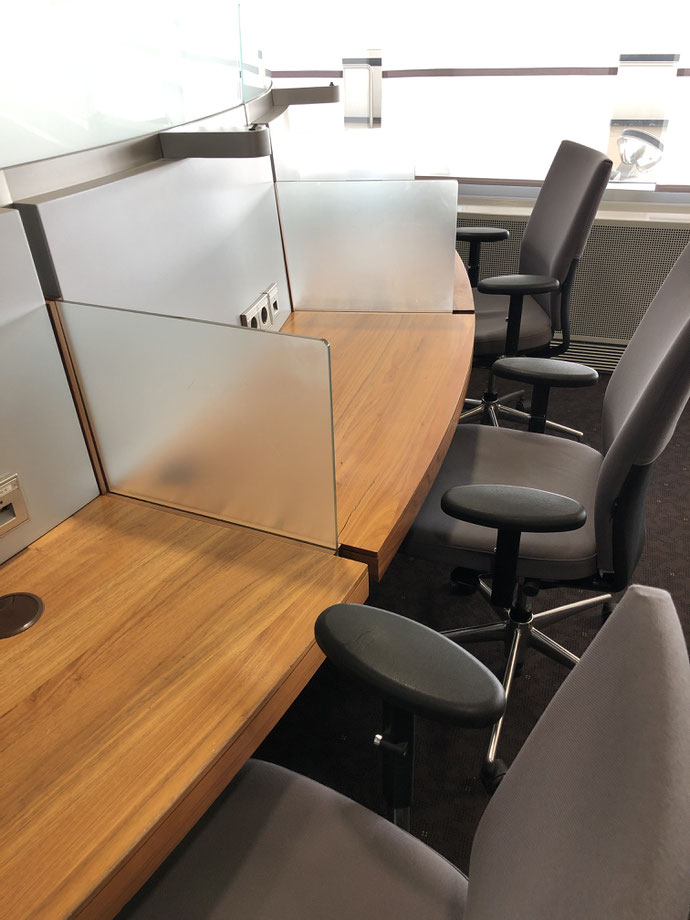 The work spaces lack a bit of privacy, but are otherwise good.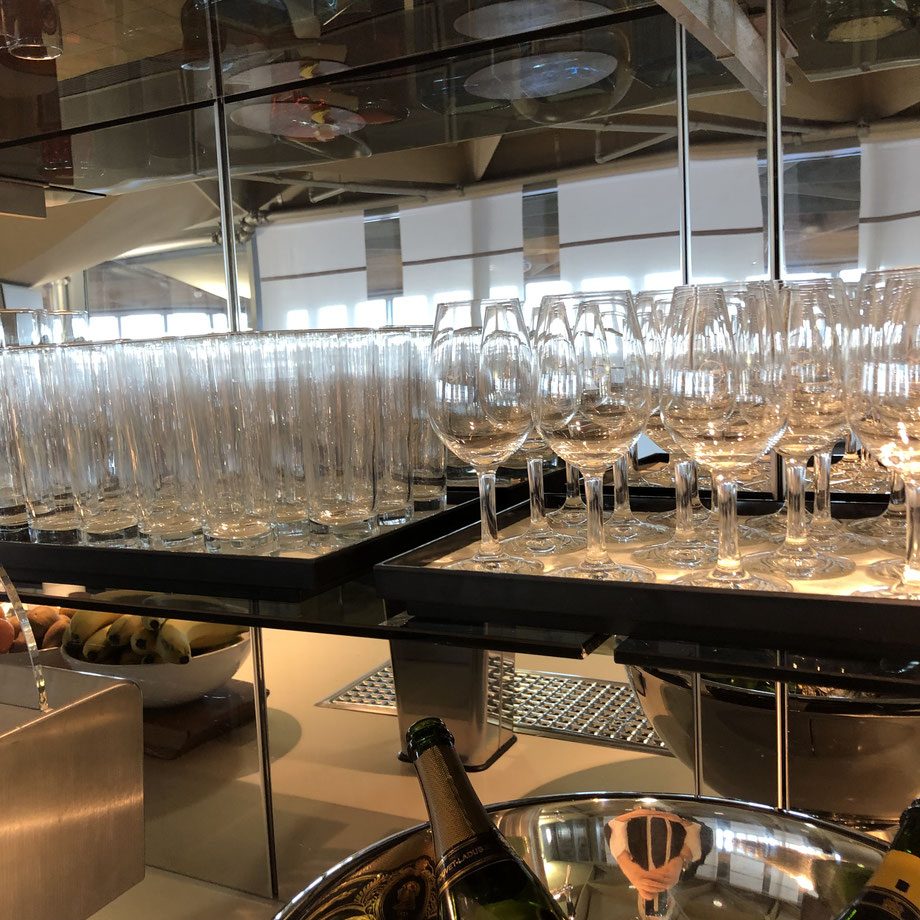 The food is good, and they use good stemware.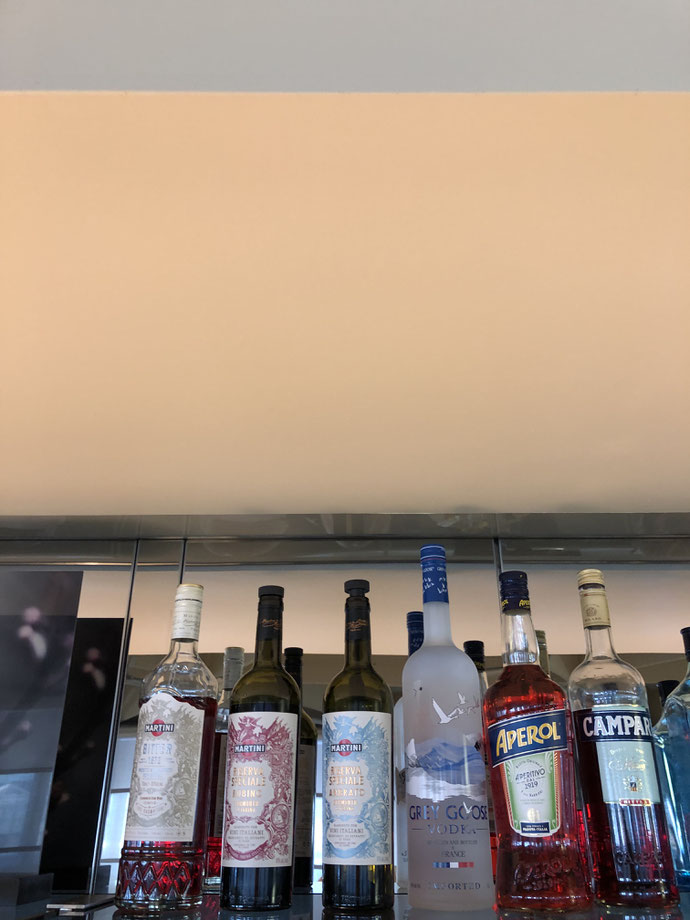 The wine selection is very acceptable, and the spirit selection very good with some very  interesting choices.  Three types of Martinis and three types of Rum - that is impressive for a Business Class lounge in a small airport!
For such a small lounge the facilities are really good, with the main issue being the lack of shower facilities.
Overall  3.25/5
---
---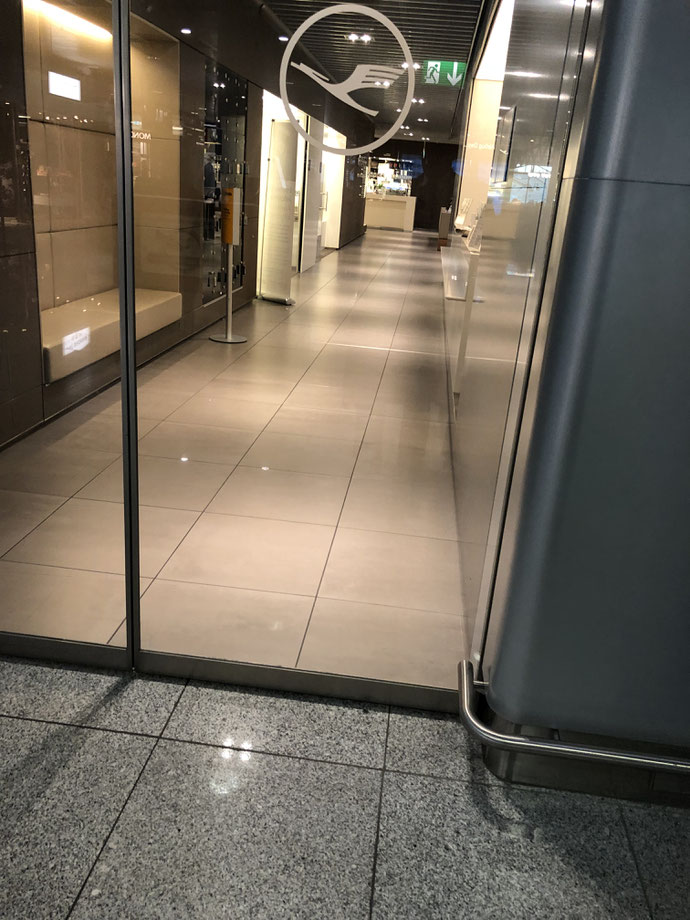 Senator Lounge at MUC Airport in the G Area after Immigration Control:

A nice design with ample of space.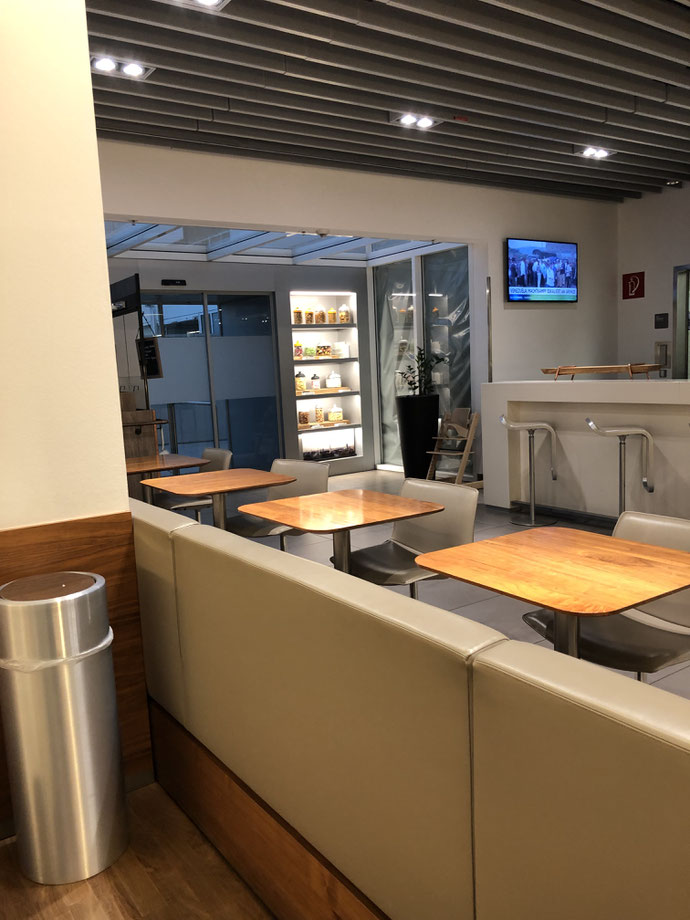 The food offer is adequate, but the limited quality of the wine selection is not.  The eating area is of a digital nomad globalised standard cafe mass design.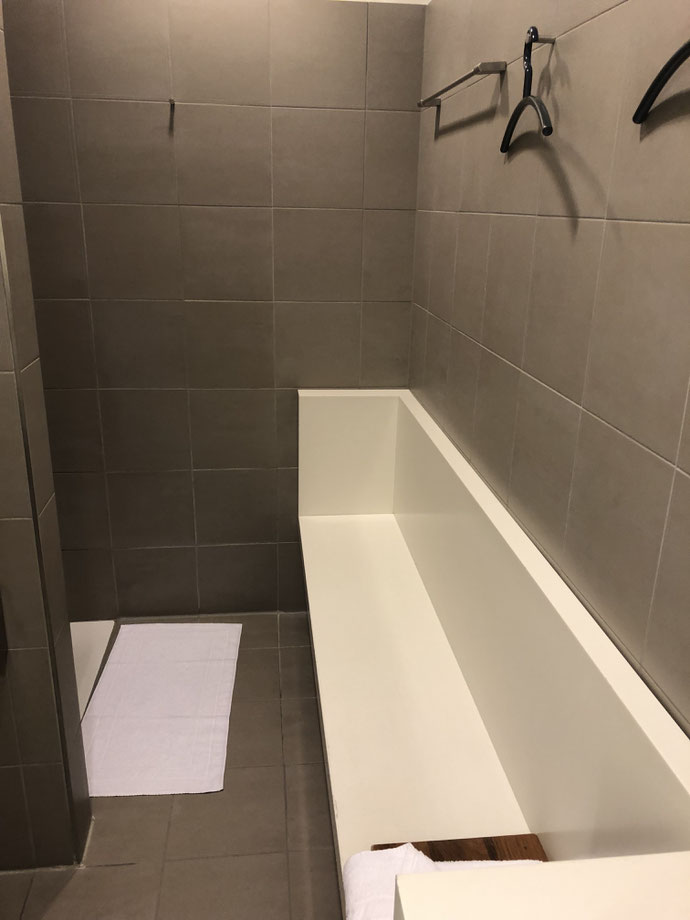 They have, however, very good showers and toilet facilities.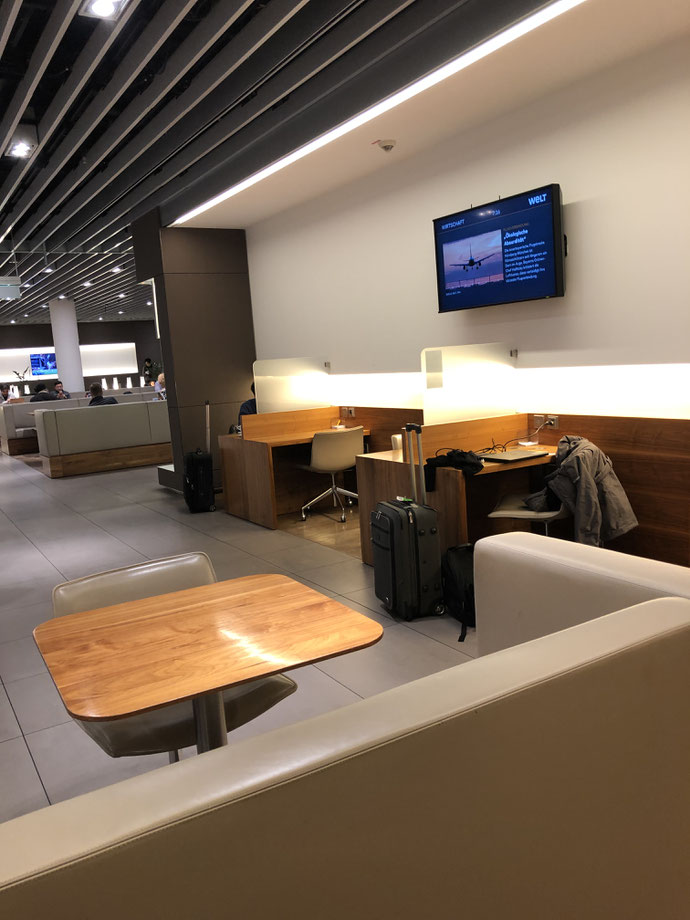 The work spaces are adequate, but not separate, which might lead to disturbances in busy times.  Overall 3.5/5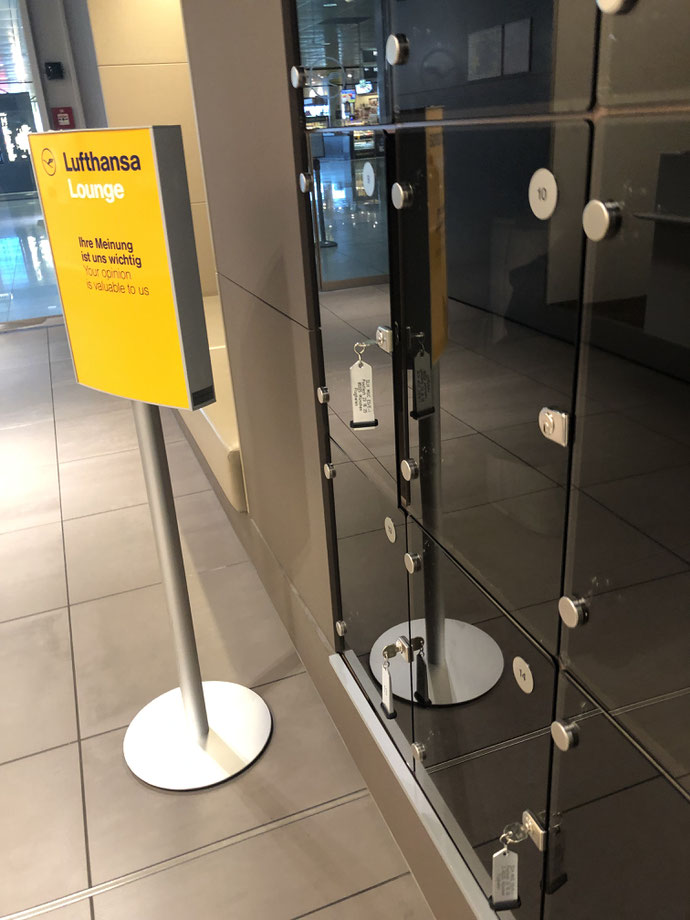 The locker system is excellent and works well.  A real plus of this lounge.
---
Munich Satellite Senator Lounge: Nice layout, good food selection but limited selection in the wine bar; the shower was very nice and quite well-equipped but could flood easily. October 2019  3.5/5
---
---
---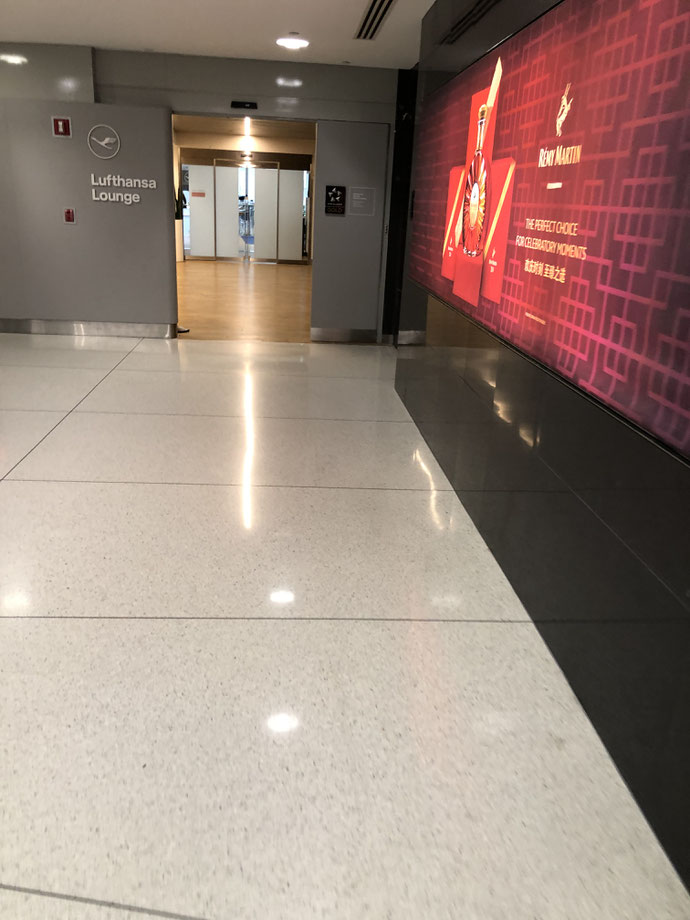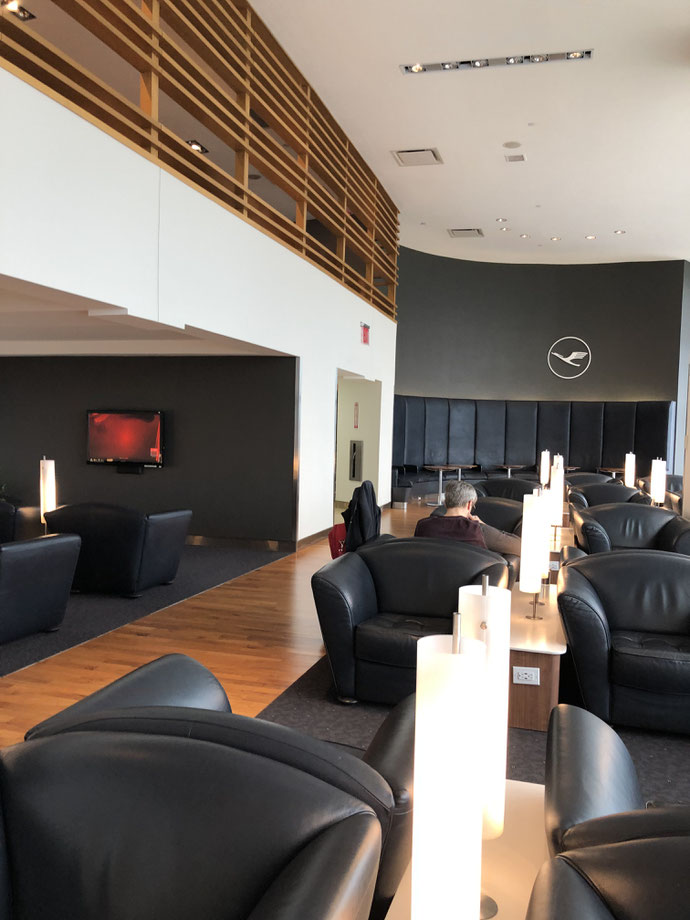 The Lounge is spacious and designed well.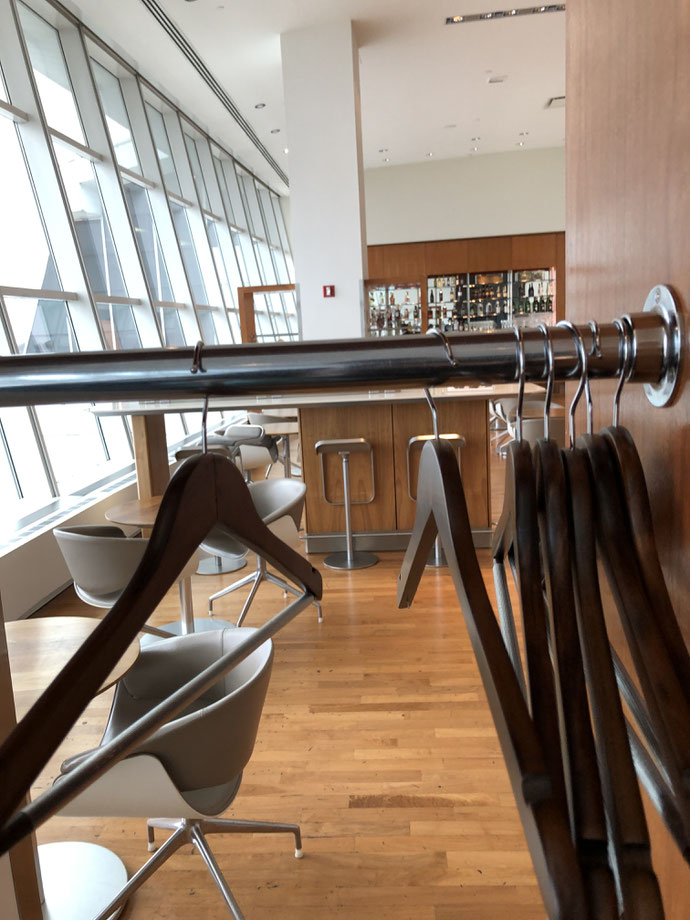 Coat hangers are provided, and there is a bar with a good selection of wines and spirits.  Printers are provided.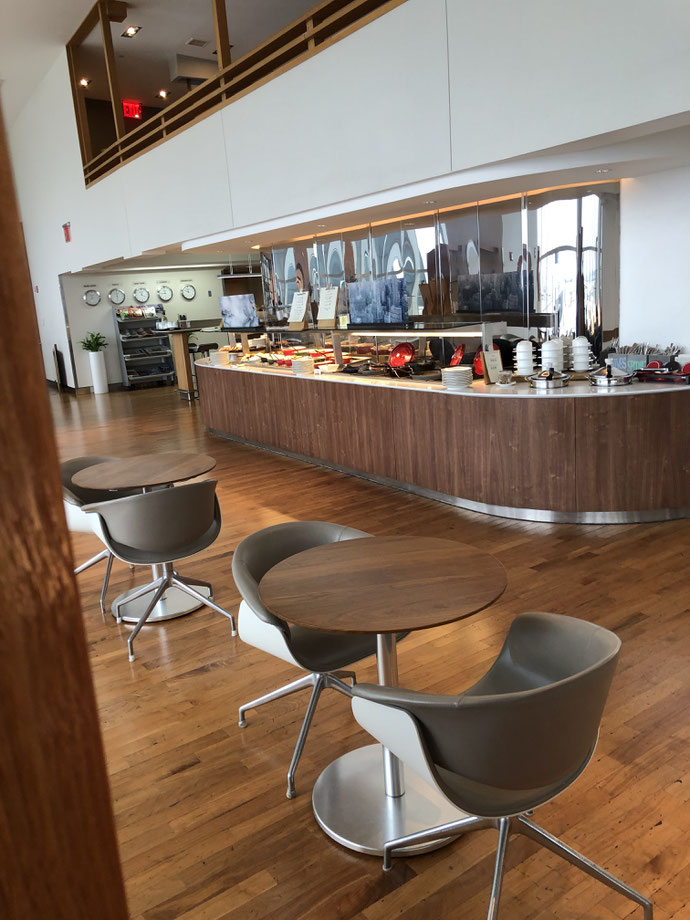 The selection of food is very good and variegated. The shower facilities are adequate.
Overall a good Business Class Lounge.
February 2019. 3.75/5