---
---
---
---
---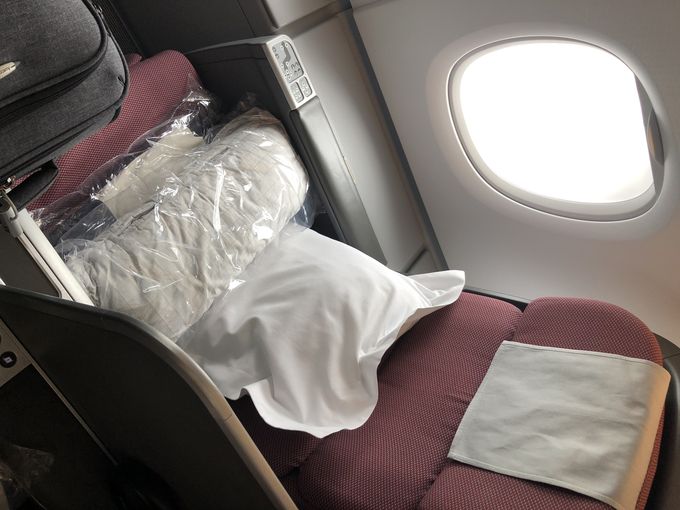 The seats are fairly basic Business Class seats and not as good as in some other airlines' seats on their A380s.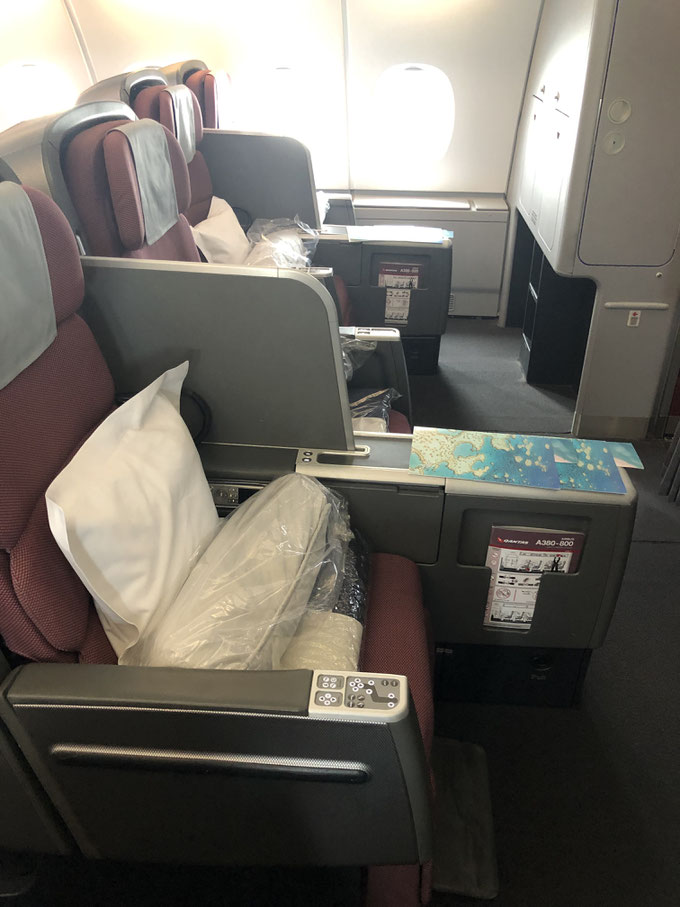 There is sufficient space between the seats to move.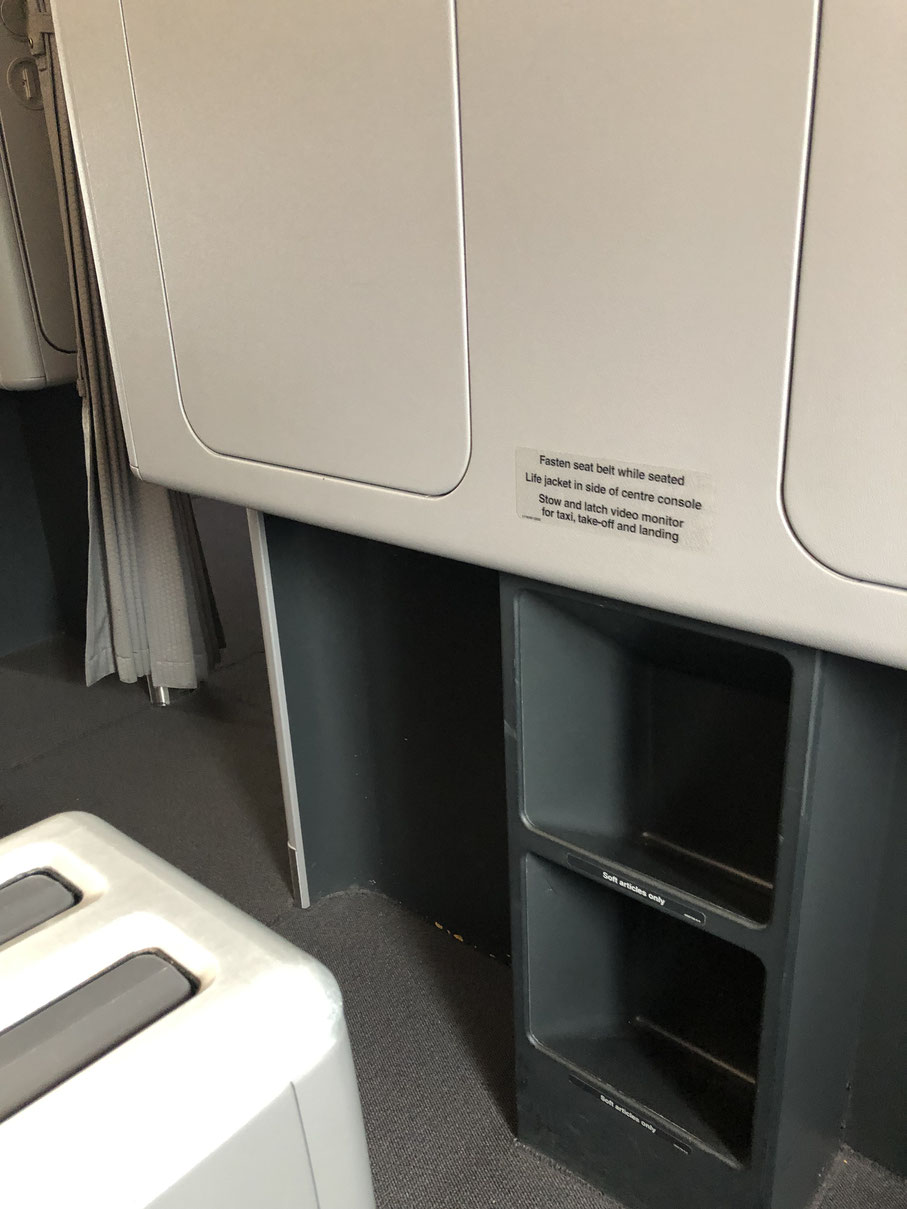 The storage space is limited for aisle seats, but the food space is good when the flat bed is made up.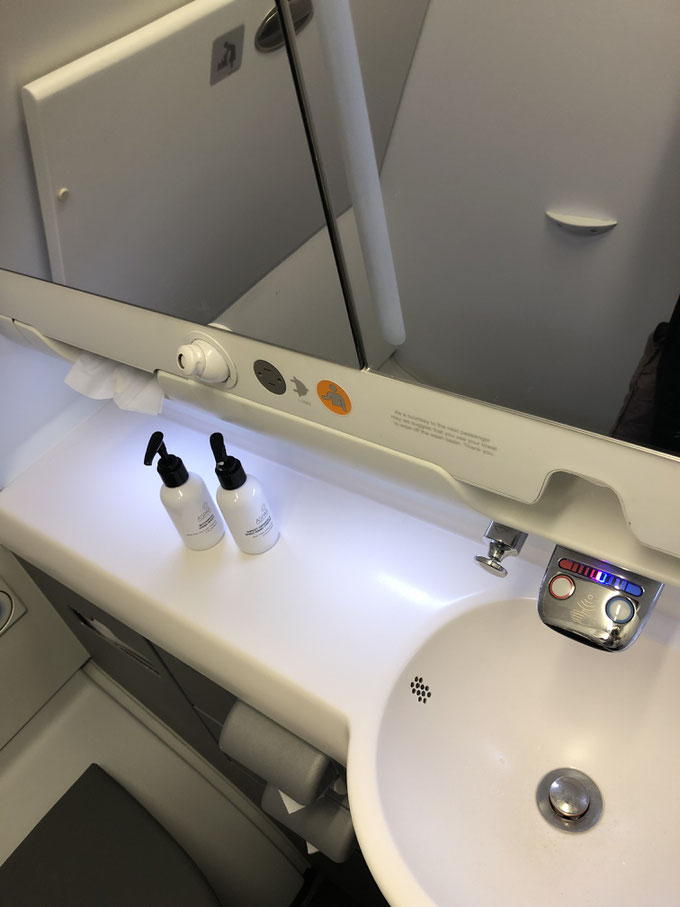 The bathroom is standard in size and amenities are on the scarce side.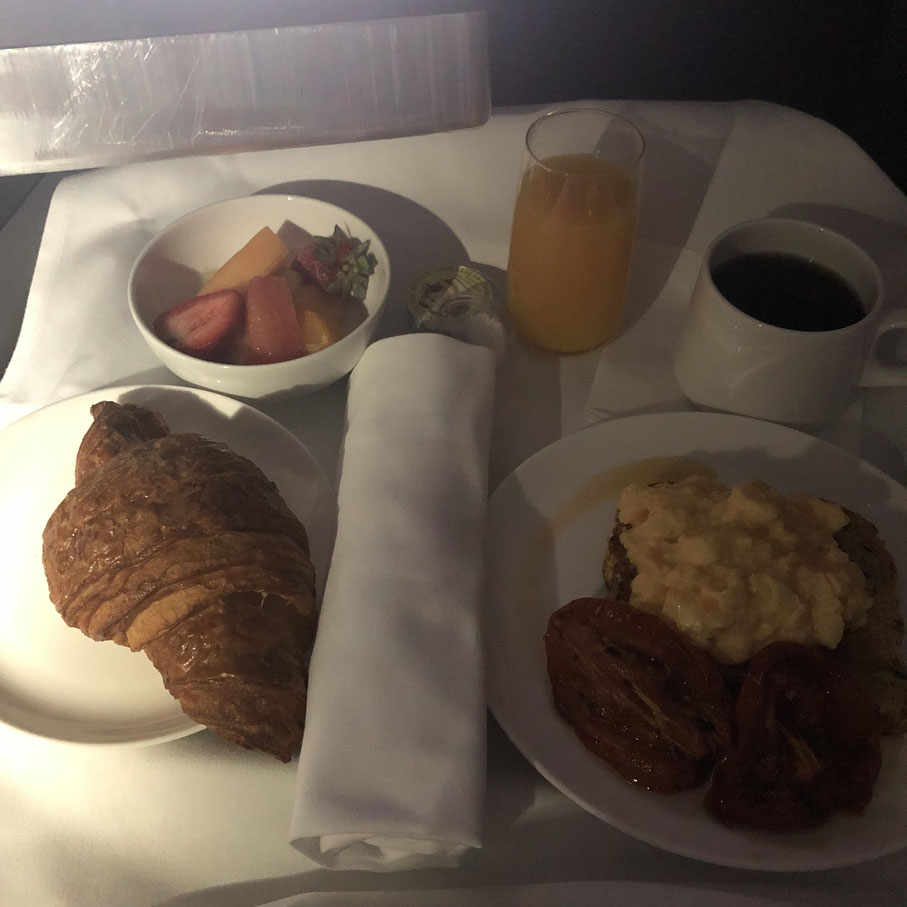 The food is of a good standard overall, but THERE IS NO WINE LIST, which is unacceptable on an international business class flight.  Qantas staff seems to get a crash course in wine for a few days and are the called "Qantas Sommeliers"  - maybe proper sommeliers should protest this pretense.  I asked what white wines were available; the answer was "We have a Chardonnay or a Sauvignon Blanc."  Very informative. 
The entertainment system was very good overall.
February 2019.
Overall 3.75/5
---
---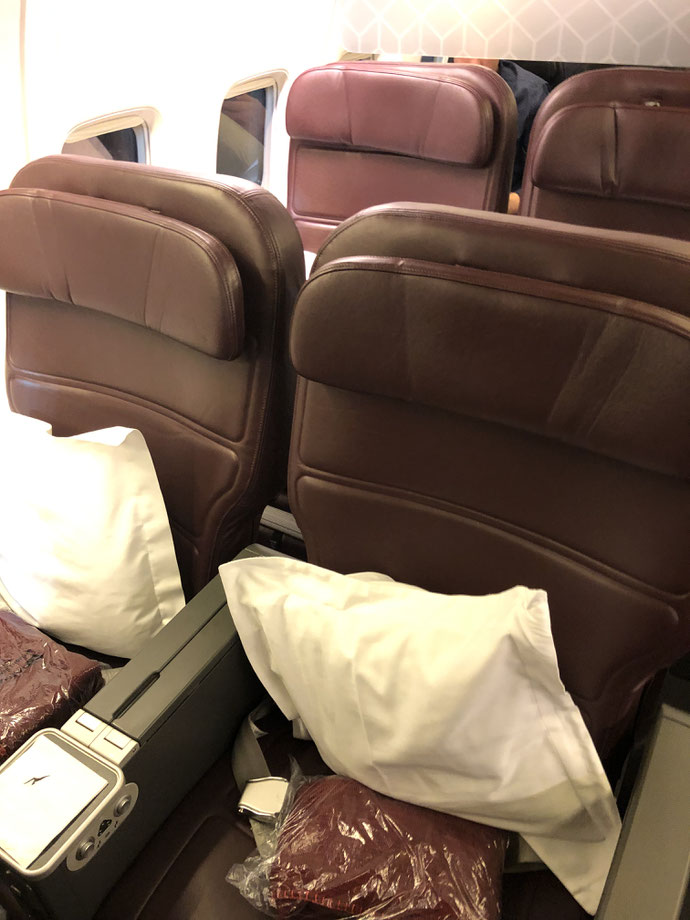 The seats were on the small side and of the older type; they were not flatbeds - and upgrading was not available as the plane did not have a First Class cabin.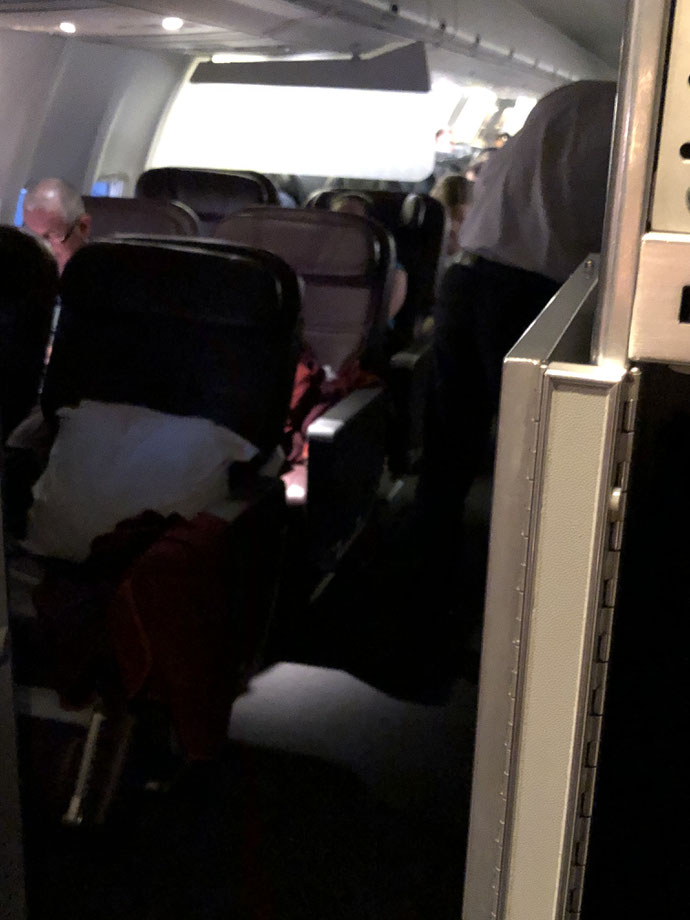 As we had eaten in the lounge prior to this overnight flight, we only had a part of the meal, which was satisfactory.  The wine list was non-existing, the wine selection suboptimal and the selection of spirits was satisfactory.
The service was excellent, and this was the highlight of the flight. 
December 2018.
Overall   3.25/5
---
---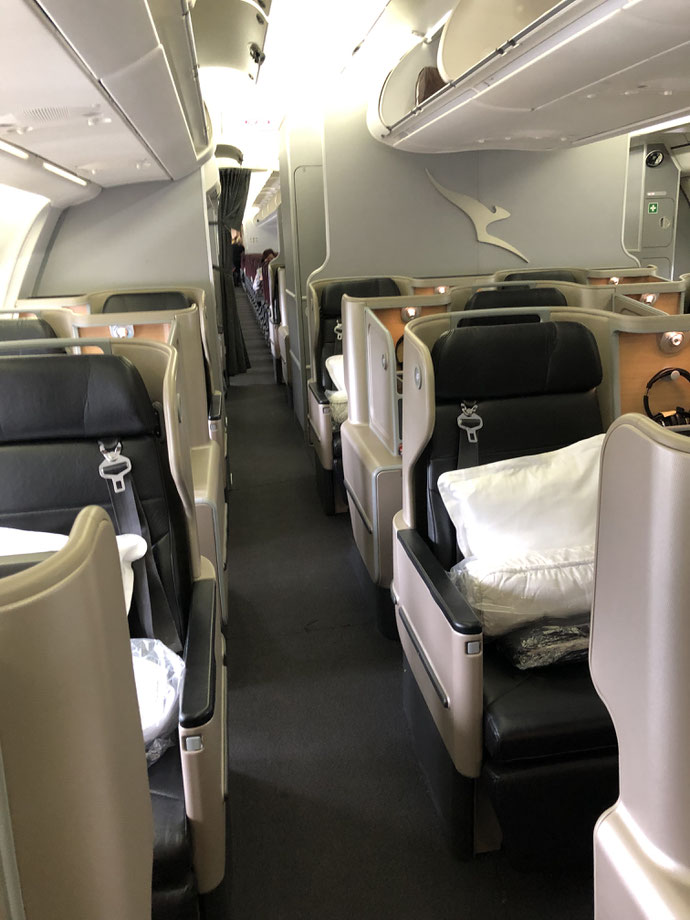 QF41 SYD CGK Sydney Jakarta A-330:  This place was equipped with rather mediocre - for a long-haul flight - Business Class seats with narrow and cramped leg area.  The food was adequate, the wine selection substandard and the stemware completely substandard.   The service, however, was friendly and helpful. 
OVERALL IMPRESSION  3.5/5
---
---
Boeing 787-9 QF 11 LAX-JFK (a kind of international flight)

Good seats overall during the daytime, as the flatbed has very narrow legroom, with average food, very poor stemware (water glasses only), no wine list, but a good crew.  Good entertainment. November 2018.  3.5/5
---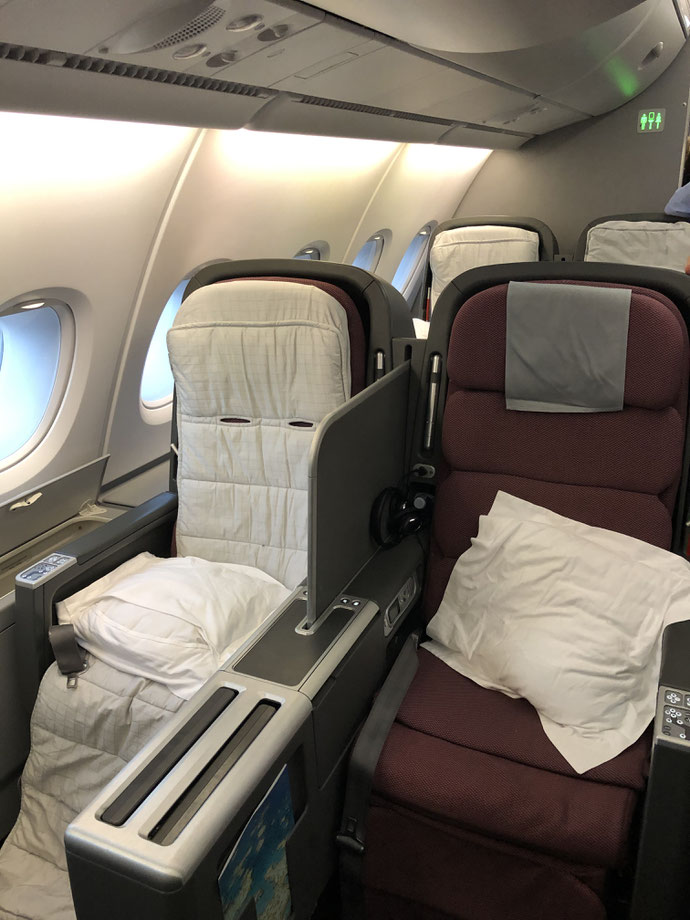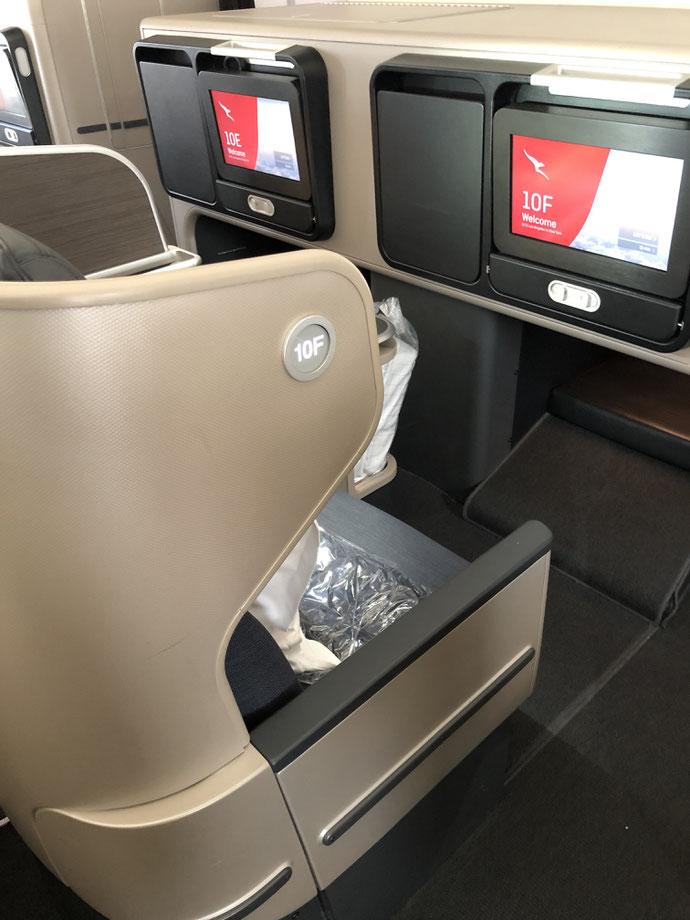 The seats (the narrow legroom matters less during a day flight) and the  all the rest was unchanged on another flight in February 2019 on the same Boeing 787-9.  3.5/5
---
---
---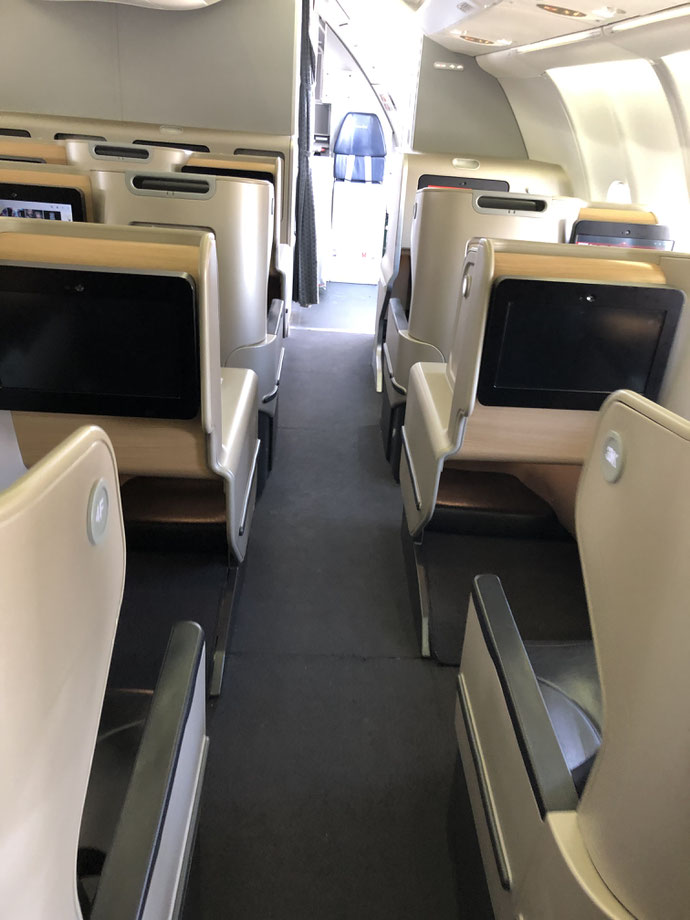 ---
---
QF 422 MEL SYD  Airbus A-330
On domestic routes Qantas sometimes uses planes designed for long-haul flights; this was one of those flights.
The Business Class Cabin was spacious.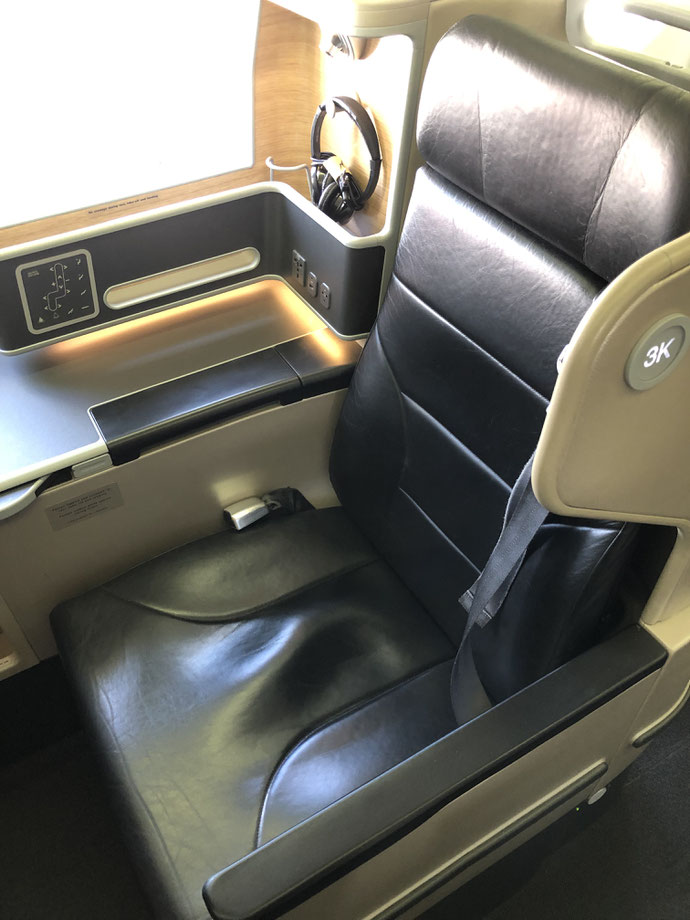 What an superb Business Class seat for a one-hour domestic flight!  As Paul Hogan might have said: "Now this is a Business Class Seat!"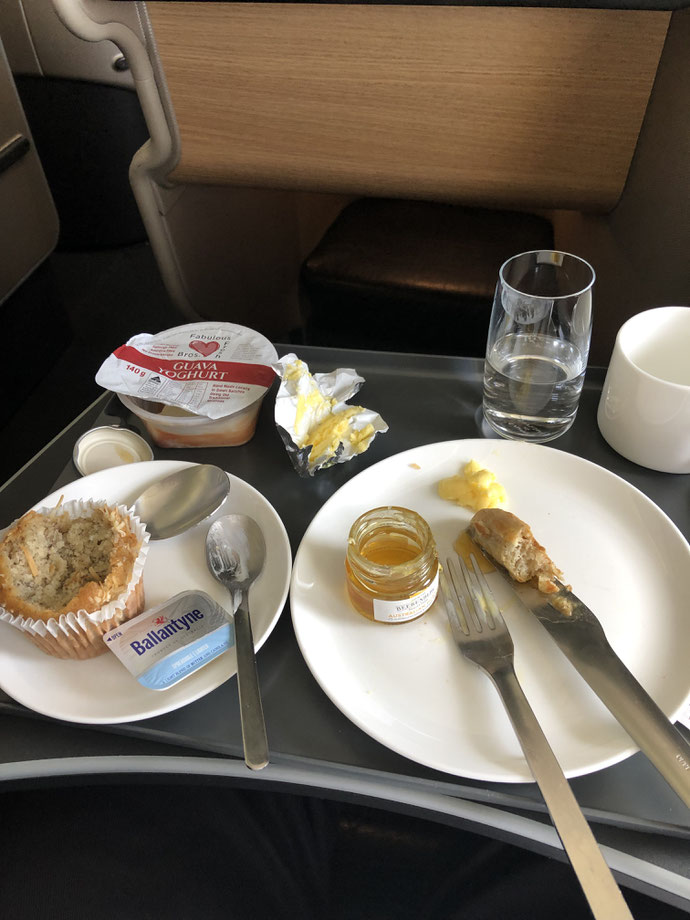 No cooked breakfast was served, but for this short haul flight a frugal Continental breakfast was provided only.
The food surface was not really clean and the stemware was poor.
December 2018
OVERALL 3.5/5  
---
---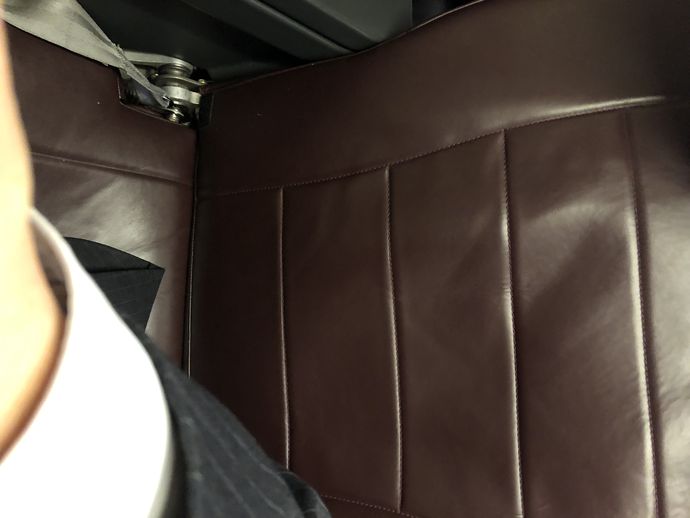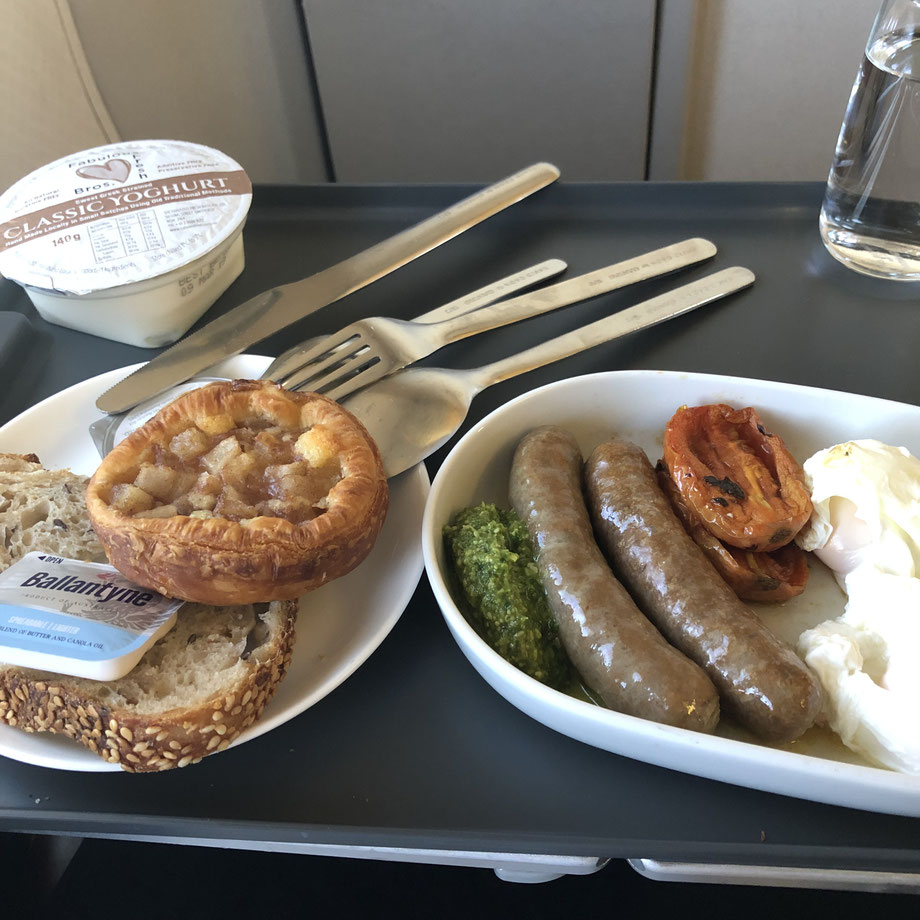 This time the seats were the older seats in the Boeing 737, but the morning meal was good and a proper fried breakfast.   The service was very attentive.   3.5/5