---
---
---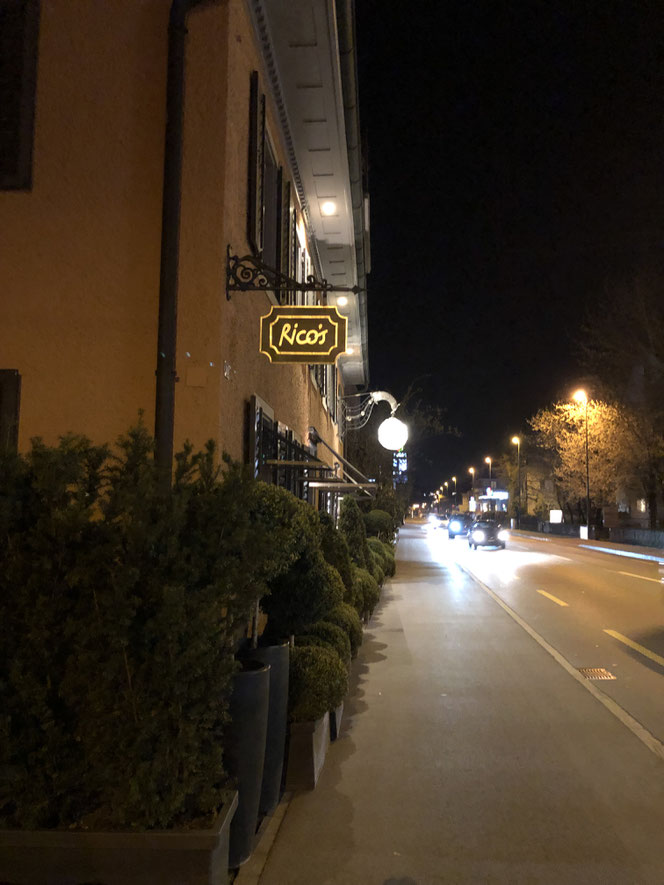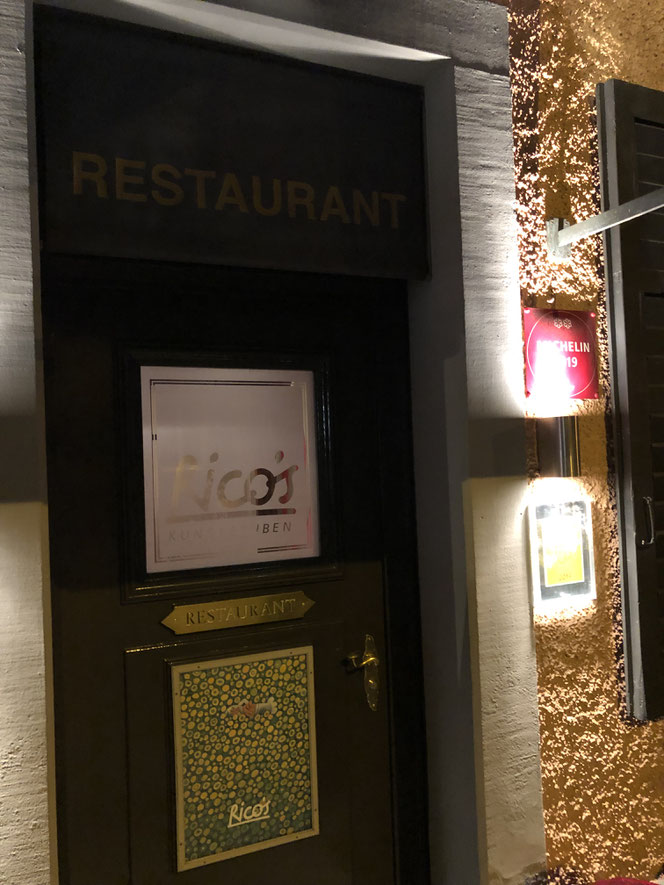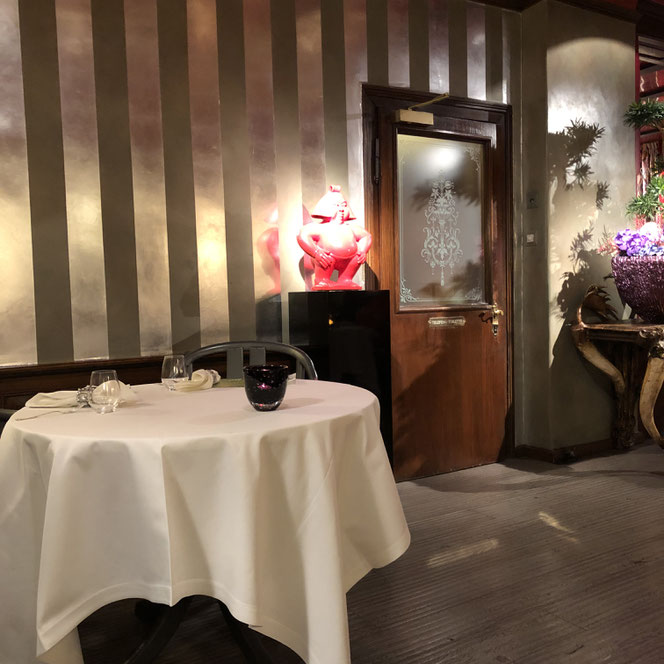 A stylish but relaxed design, with the numbers of people people is was calm and not noisy, in spite of the lack of a carpet.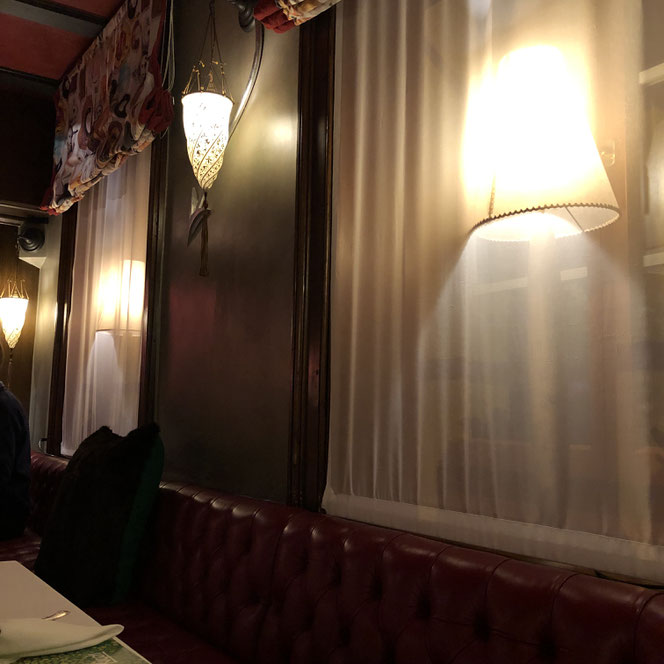 The feel was that of cosiness, with appropriate lighting and a relaxed atmosphere.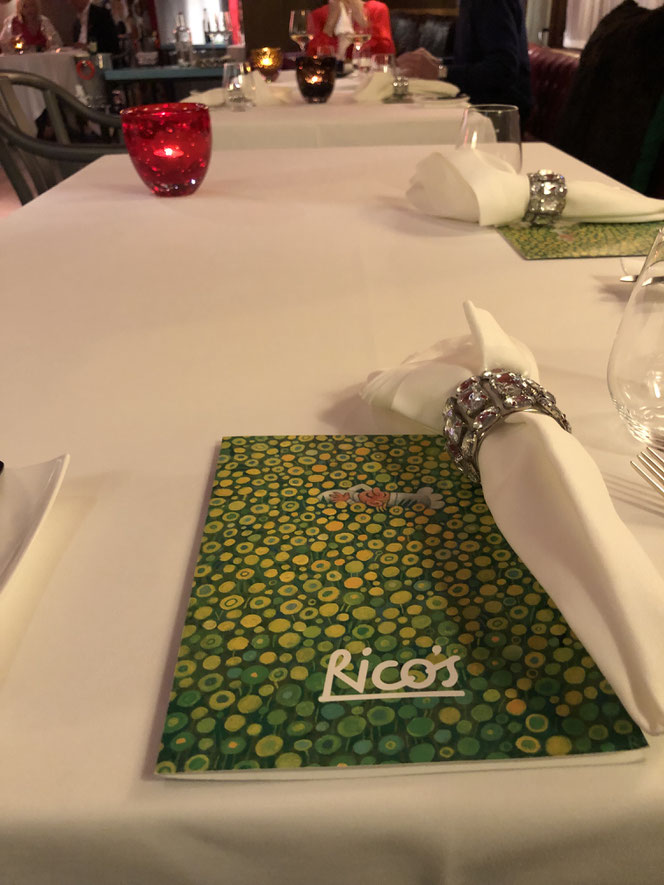 Crisp and beautiful table lines added hygiene as well as elegance.
---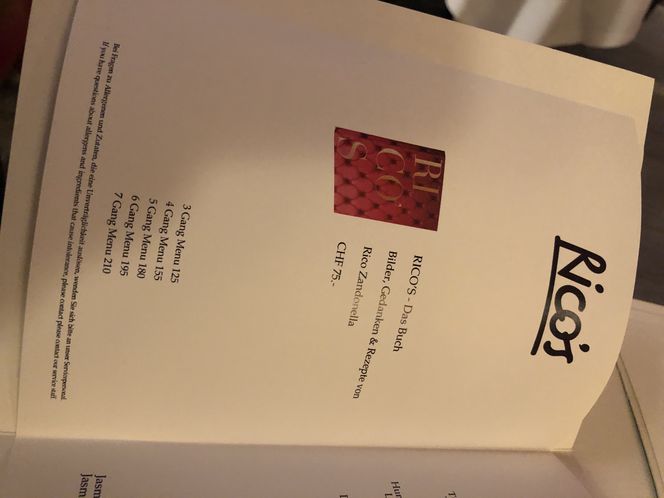 The Menu could be built up in any variation from three up to seven course, which is unusually flexible and a real plus of the visit.  For the small and the big hunger - a menu for everybody.    Two delicious amuses gueules started the meal in an impressive manner.
Th appetisers were creative and versatile.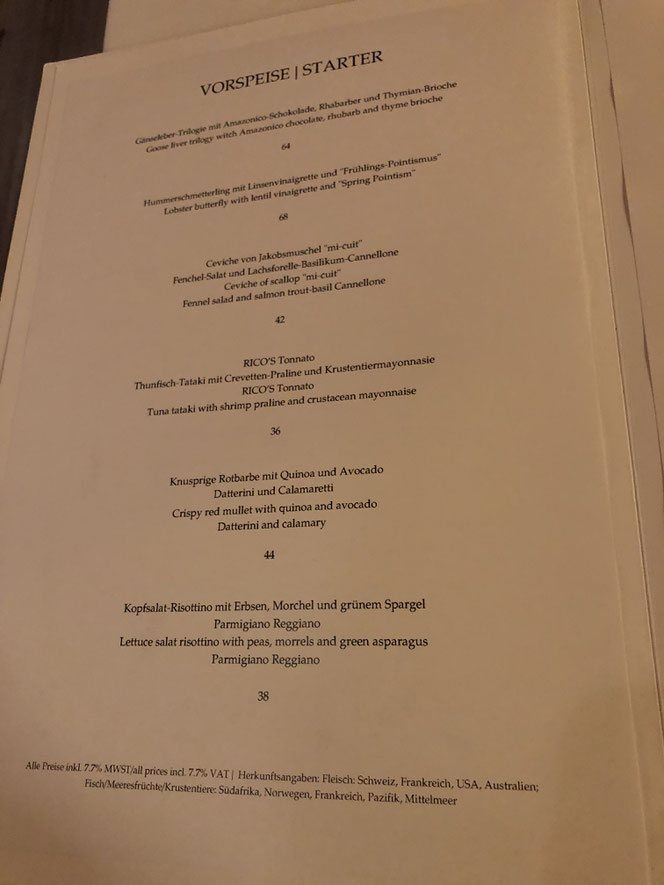 They also had an excellent à la carte menu.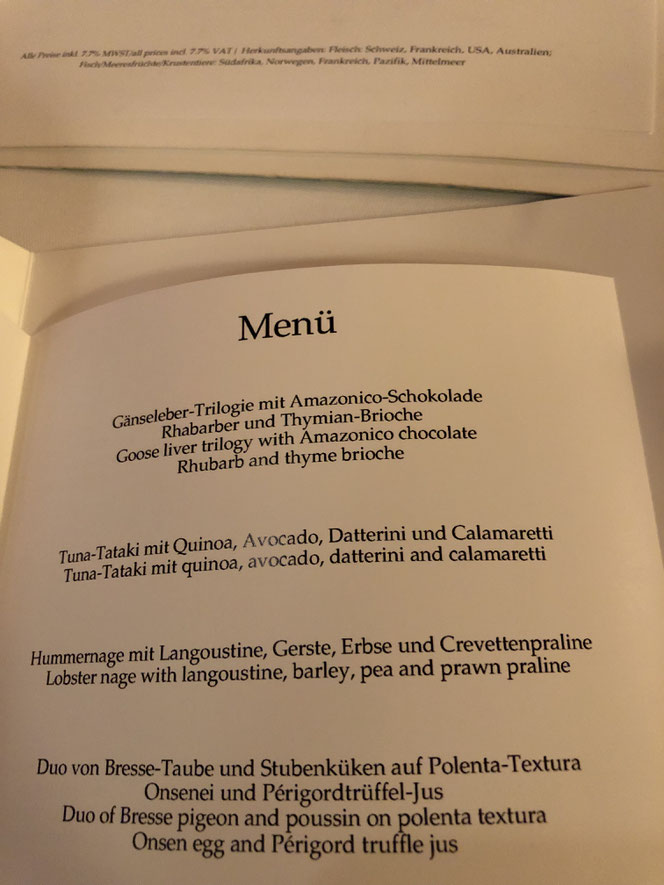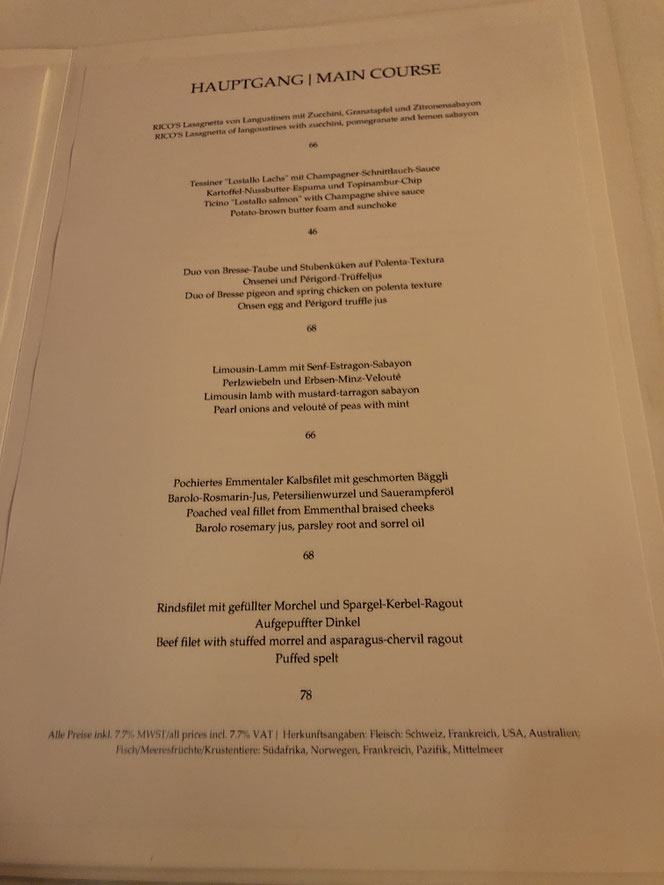 The main courses were also original and offering good variety.  The food was excellent, fresh, of superb quality and prepared beautifully.  Note the information about the origin of the ingredients; an example more restaurants should follow. 

Unfortunately the food was not very hot, as no cloches were used.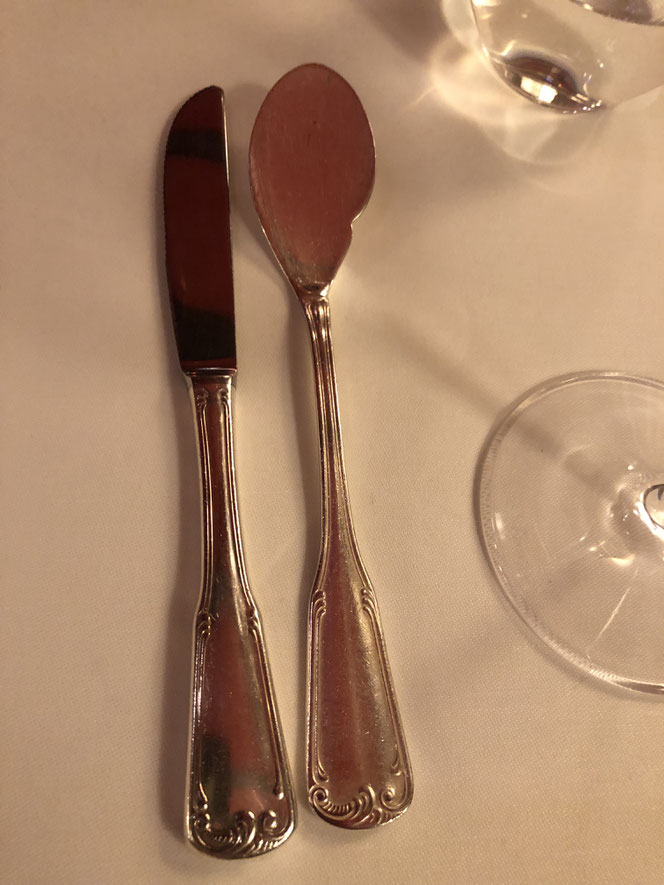 The cutlery was excellent, and it included a sauce spoon that was utilised frequently on that evening. 
The stemware was impeccable.  Beautiful.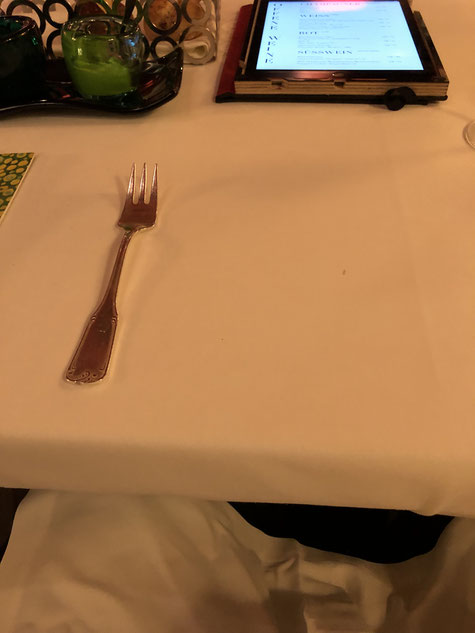 The problems started when one asked for the wine list.  No proper list was available, just a version on an iPad-like device.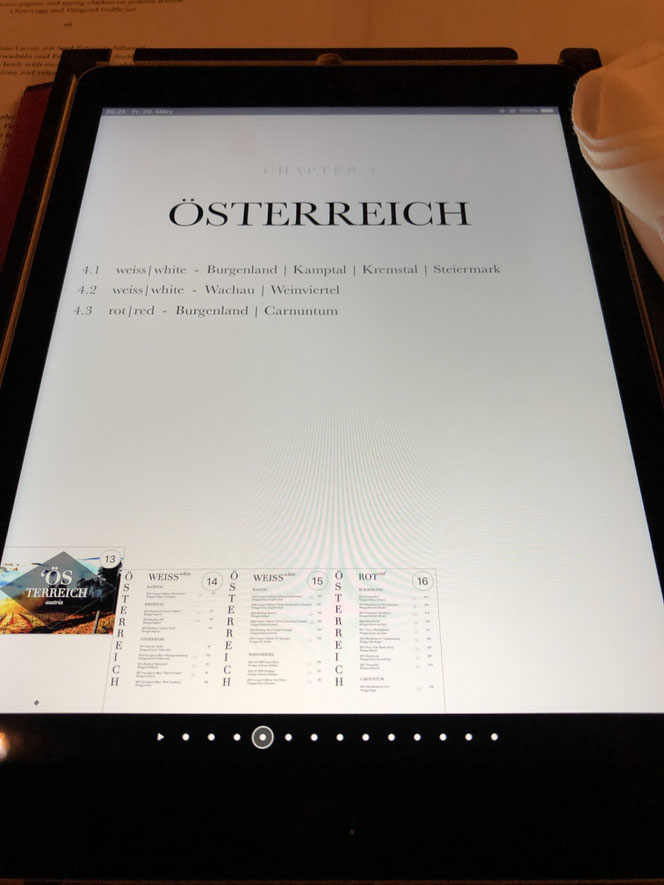 The problems started when  the staff were asked for the wine list.  No proper list was available, but they proffered an iPad like device.  The soft was not at all user friendly: The screen froze several time to start of with.  It was impossible to open several windows together to compare pages, wines or prices on different pages.  There was no proper index page included.  This unacceptable clumsy software was not appropriate for a wine list in a good restaurant.   Unless you are not interested in choosing your own wine and let the staff make the decisions for you, avoid ordering a wine this place.
The feeble excuse for the computerised joke of a wine list was that the vintages change.  That is, of course, unacceptable too, as printed lists can be changed too.  Additionally, the vintages on the computerised wine 'list' of the wines we ordered during this visits were all wrong anyway - the years listed were unavailable.  Maybe the staff think that vintage differences don't matter. The words incompetence come to mind. 
Mind you, what one could - against the cumbersome and inefficient technology provided -  glimpse form the Bordeaux selection appeared very good.
The service was inconsistent, and deed frequent prompting regarding the wine service.
Overall impression:
The food was quite brilliant.  The decor, the cutlery, crockery and stemware were all excellent.
The wine aficionado was not taken seriously in this establishment.
The service was variable; the wine service substandard.
Overall 4/5
---
---
JACKIE'S STAPFERSTUBEN
A comforting Zürich meeting point in its time. 1987 3.75/5 
-----
The Restaurant at DOLDER'S GRAND HOTEL: A beautiful place with excellent service.  1988 4/5
-----
BAUR AU LAC Hotel 1988 4.5/5 
& 2015 (THE PAVILLON RESTAURANT:
The rather impeccable experience was marred by the Caviar having been omitted for a dish by mistake, but the prompt recognition of the error, together with the quantitative overcompensation with the sturgeon eggs more than made up for the error.  4.75/5 (The Pavillon) - Near-Perfection