---
---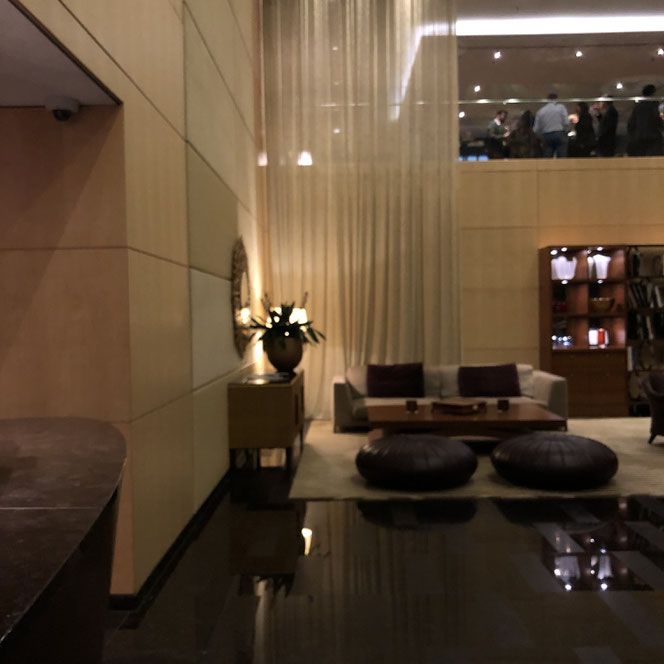 The Lobby is spacious and modern-elegant, and offers ample of relaxed seating space.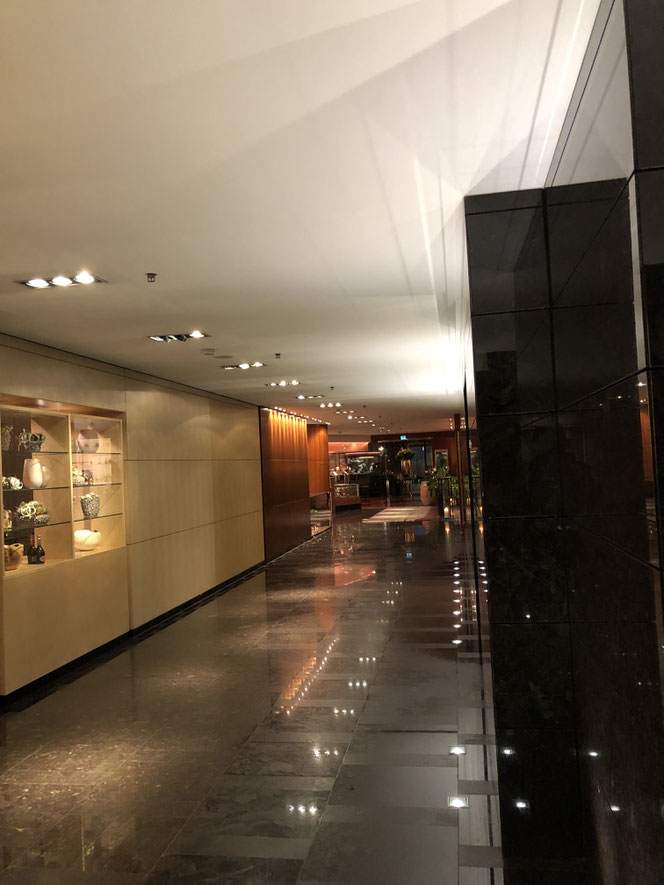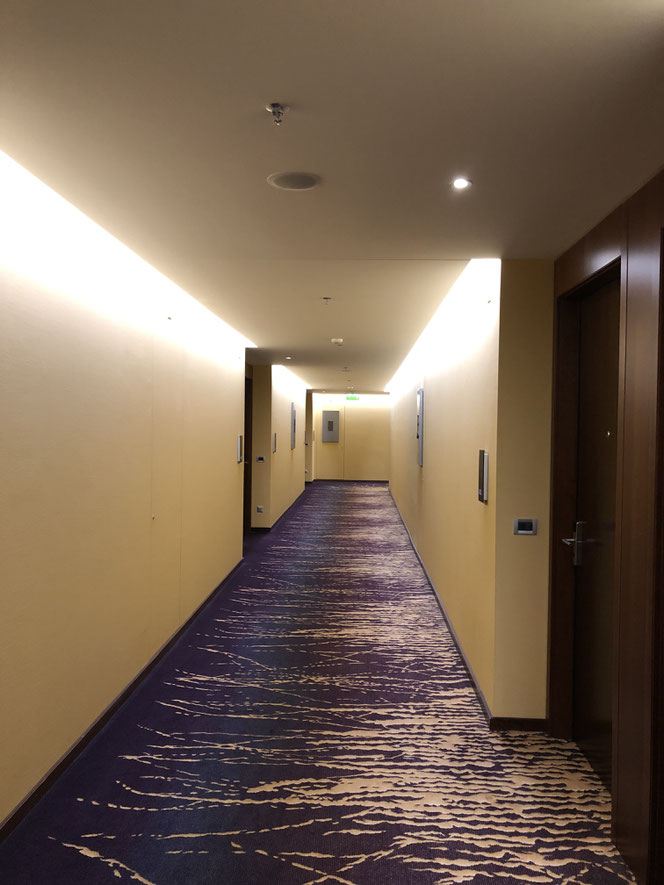 The corridors were well-lit.  The doors' electronic card-based key system worked well.  The plush carpeting guaranteed some peace and quiet from people moving outside their rooms.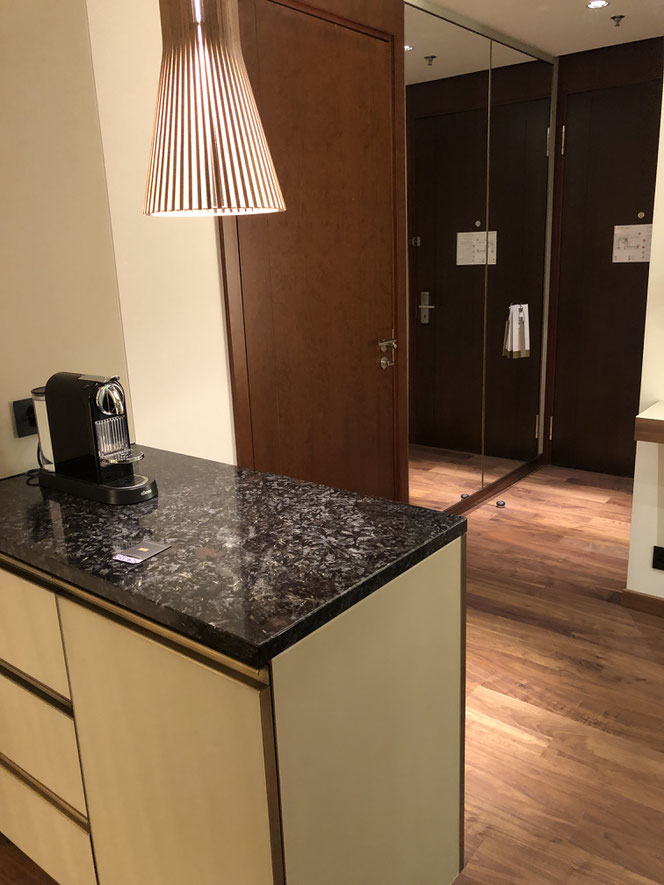 There was good desktop space available, and a nice Espresso machine.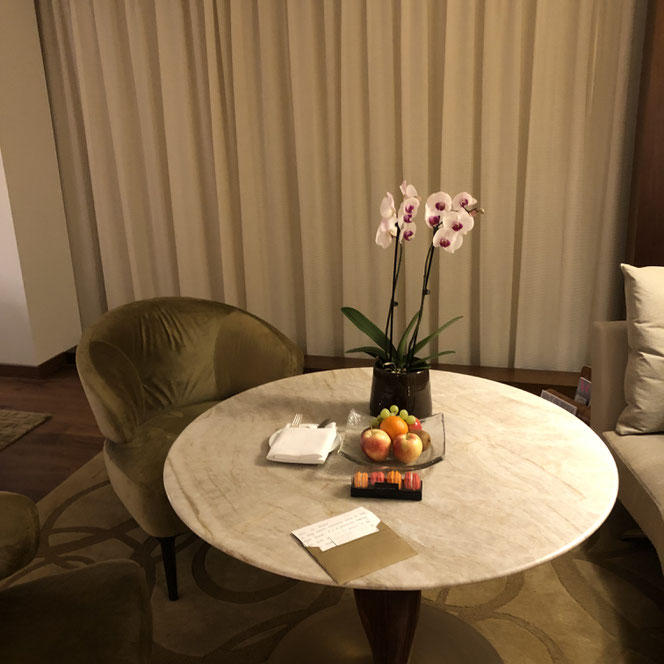 Fresh fruit and macarons were on the coffee table.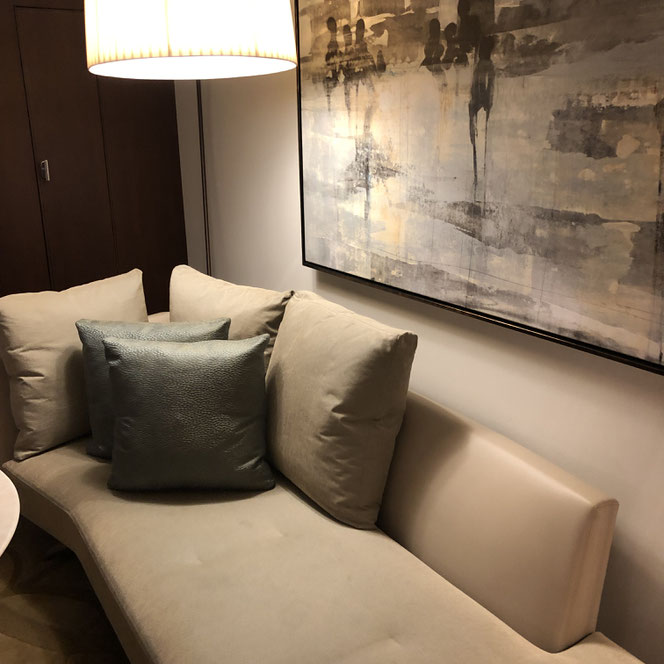 A comfortable sofa invited to whiling away the time with a macaron.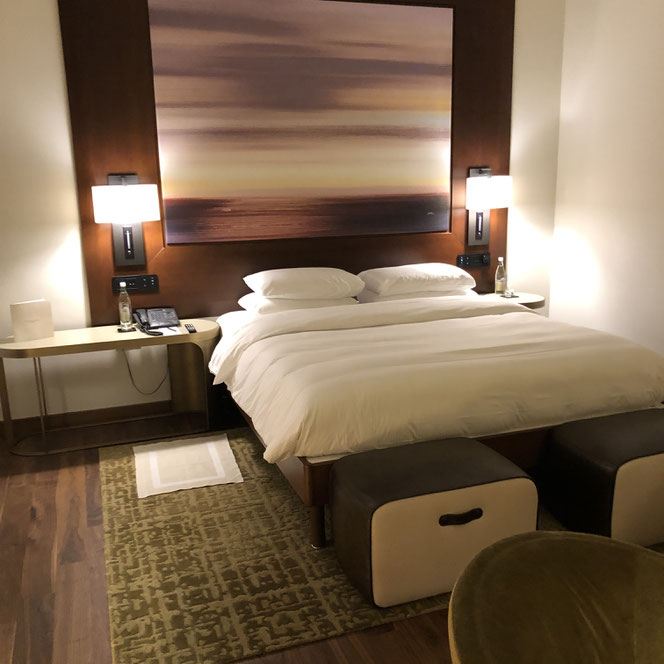 The bed was very comfortable and a good night's sleep was had.  Note the handy storage units and the end of the bed.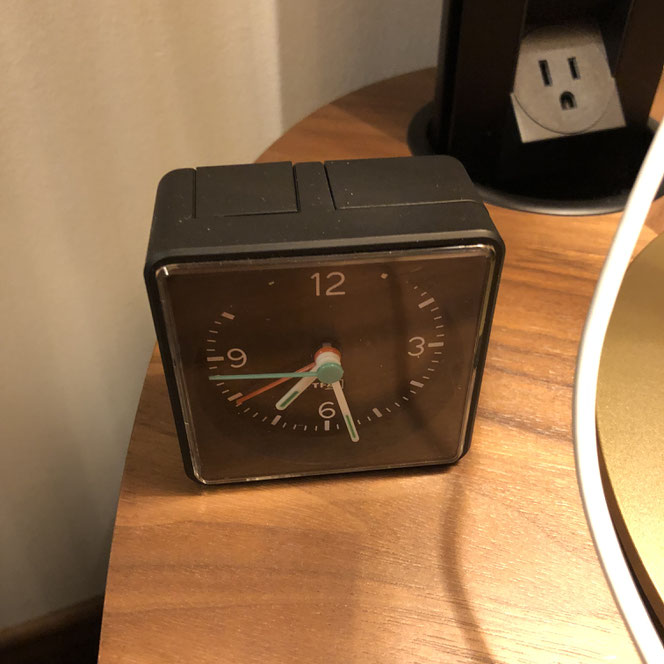 The non-nonsense alarm clock did not require the PhD-level knowledge that some clocks require to operate them successfully.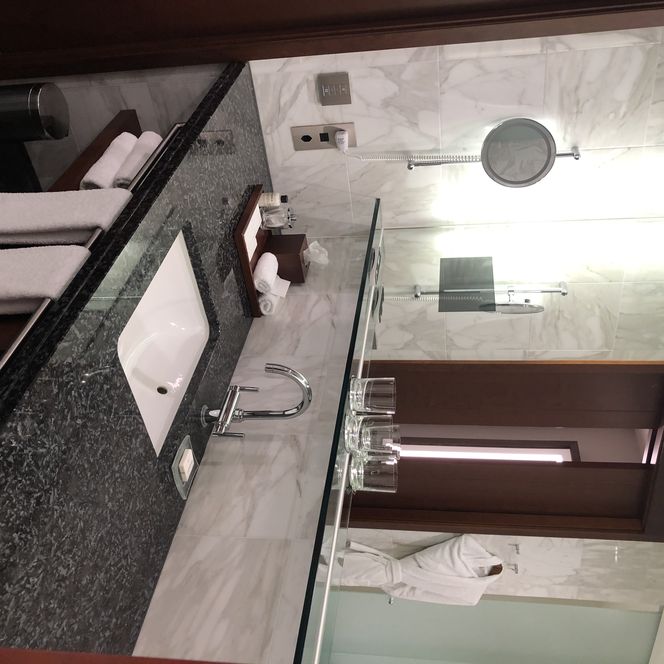 The bathroom was spacious, designed thoughtfully and well-appointed.  Is was impeccable.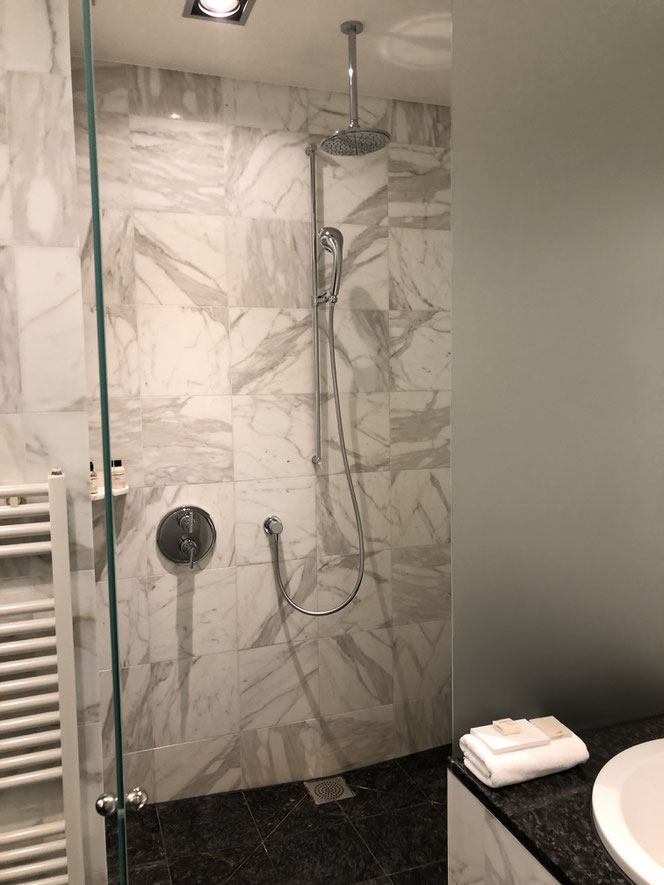 The shower pressure was excellent.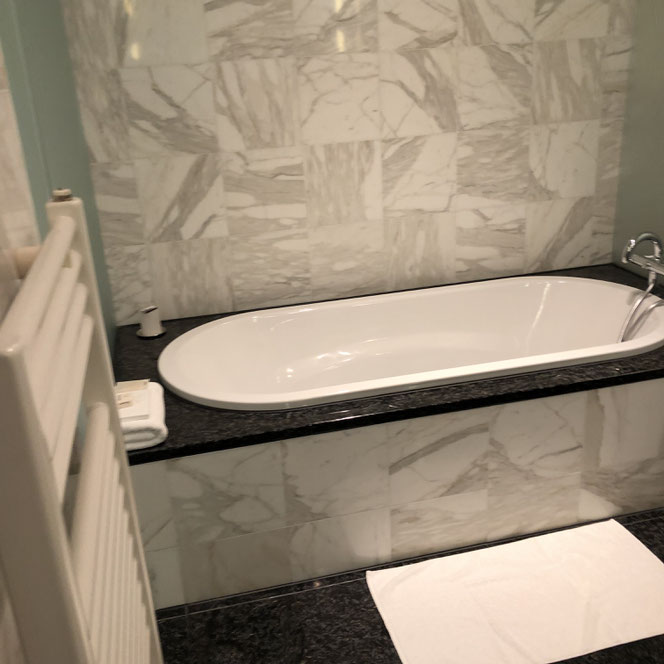 A nice soak in the bath tub!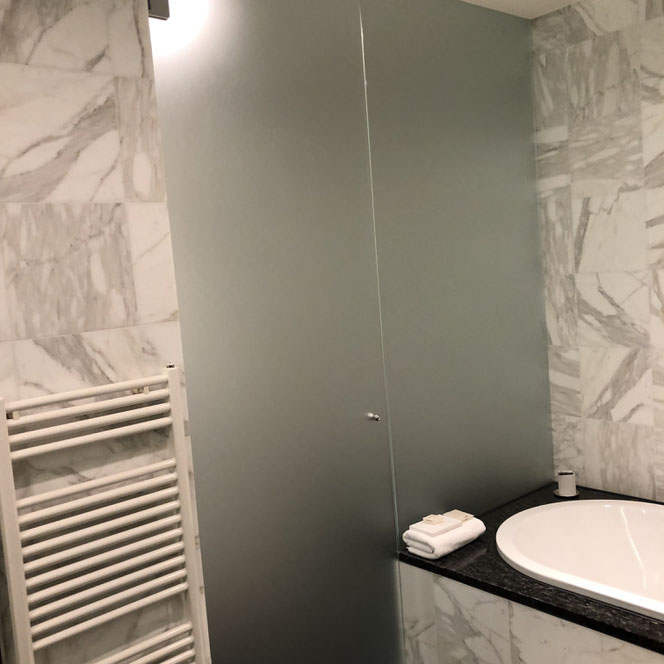 The towel heather was a thoughtful extra for a cold day.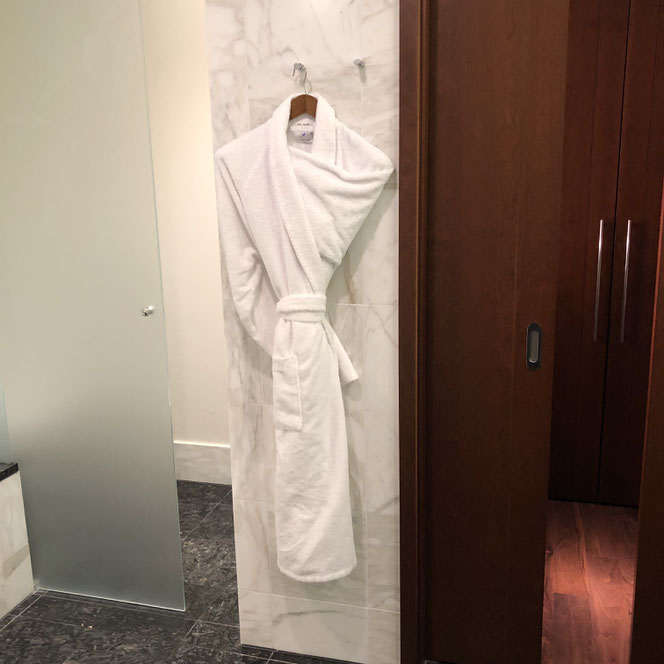 The usual bathrobe; a separated toilet helped with privacy.   The bathroom facilities were excellent overall.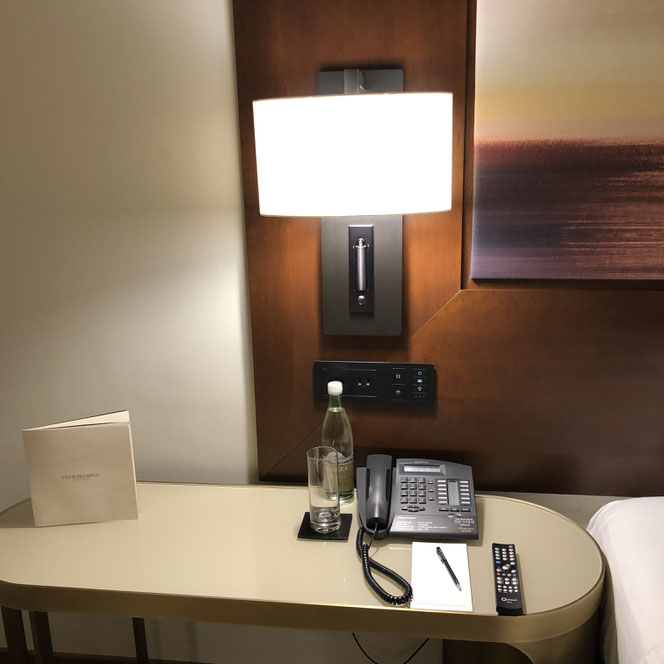 The bedside table was huge - enough space for everything needed and more.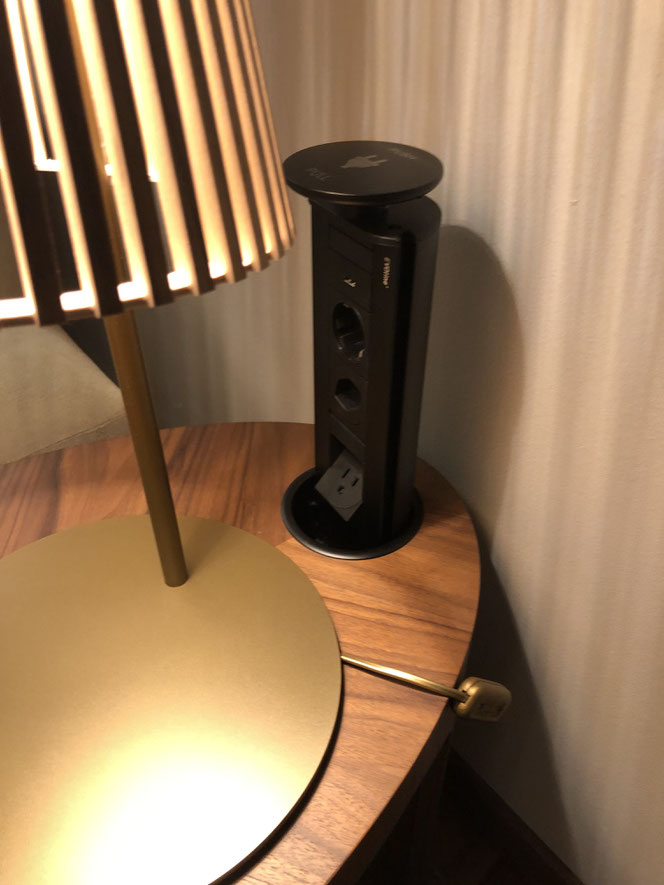 The connectivity arrangements were impressive and up-to-date.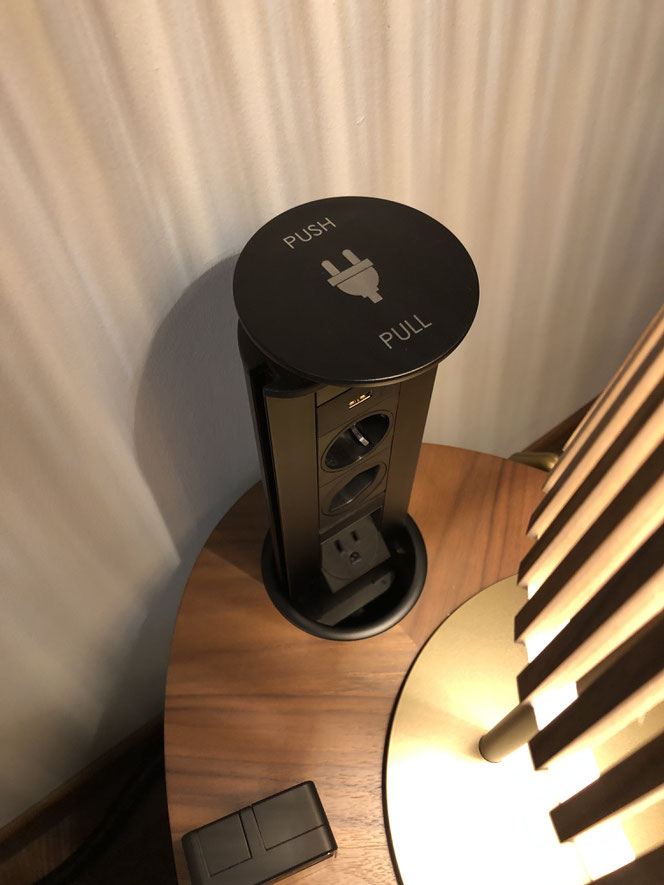 The connectivity tower can be a bit of an eyesore though, but on a push is disappears the in the table.  A great design!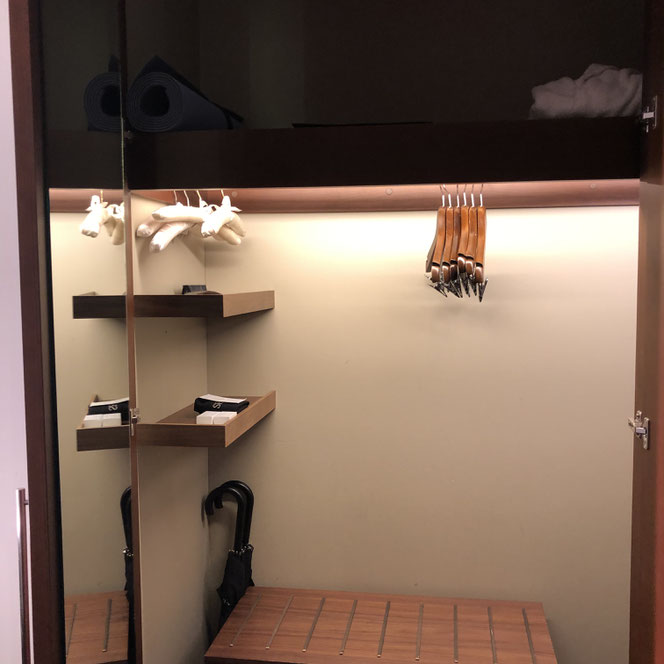 Wardrobe space? Ample.  Umbrellas? Naturally.  All the other necessities? Indeed.  And the covered coat hangers for delicate materials are a give here.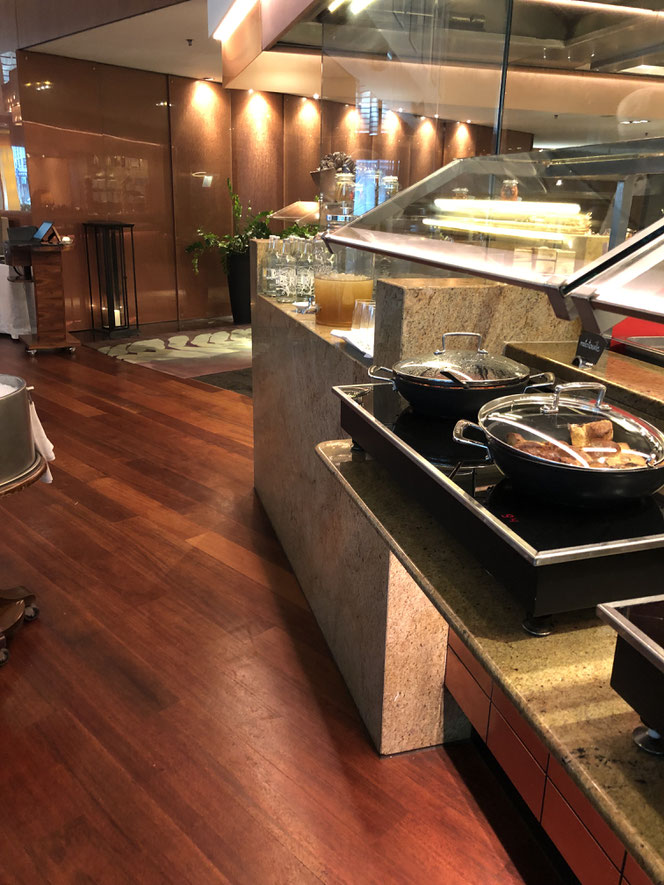 An excelled cooked breakfast was available.
One of the highlight of the breakfast was the bread selection.
---
Another great offer is the uses of the hotel car within a radius of 6km.
The service was excellent all around.  The main issues was the lack some.
A main issue is the lack of a proper restaurant, and the lack of a top-class wine list.  The room service, however, could compensate for that to some extent. 
Overall this establishments lacks some of the finesse of the Dolder or the Baur au Lac, but it is one of the best modern alternatives to the Grand Dames in town. 
4.5/5